This post covers the paid blogging tools we think are worth the extra expense because they'll help you bring your blog to the next level.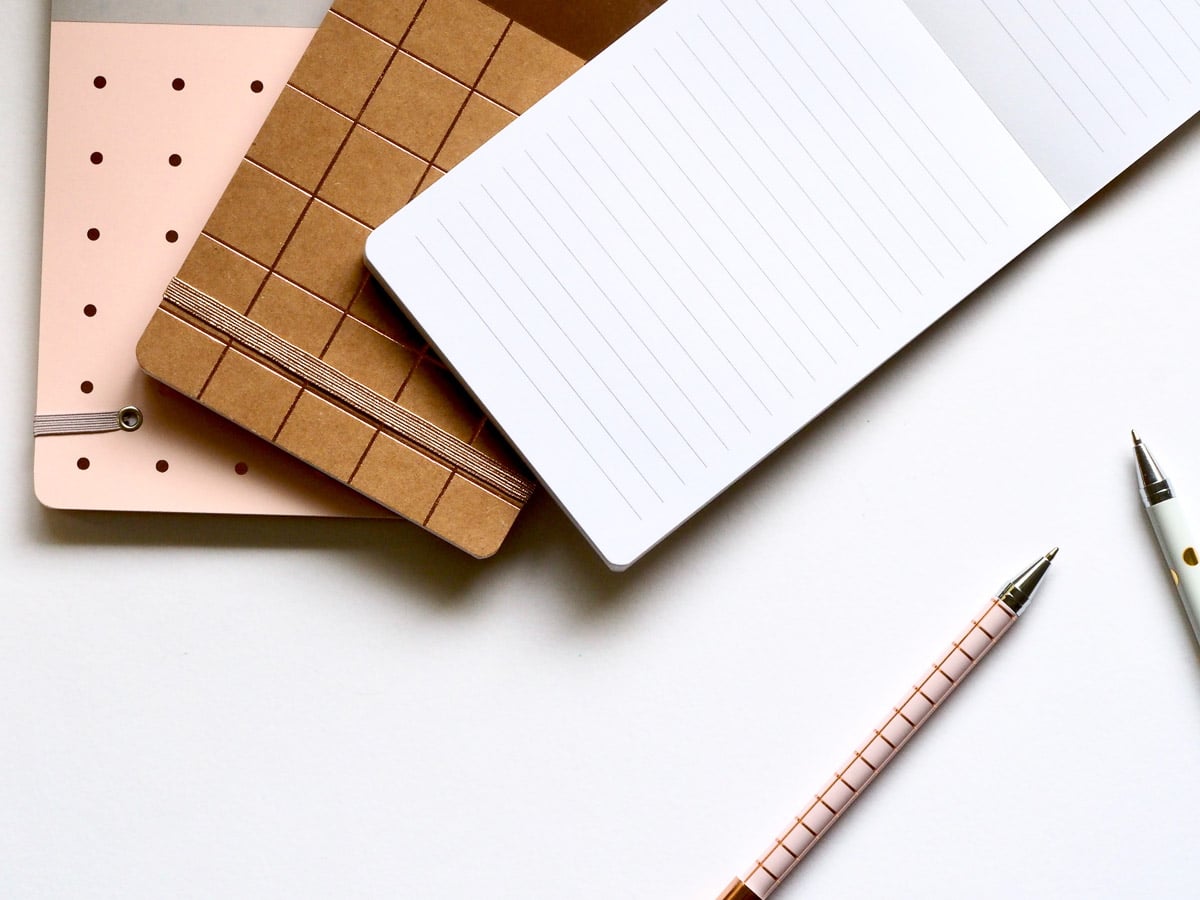 We are of the mind that you have to spend money to make money. We're not saying that you need everything that is mentioned here, we're just saying that sometimes you need access to great tools that help you move your business forward.
This post may contain affiliate links, which means I get a small commission if you click the link and buy something. You can read my disclosure here.
Keysearch.co is one of the tools that as long as Elaine remains a blogger, she will not go without. It is a full-fledged SEO powerhouse.
There are other SEO tools out there that are more expensive and, frankly, make you feel like you have to take a class to do even the simplest things.
Keysearch is not only budget friendly but it's pretty user friendly. This tool allows you to look up which keywords would best fit with what you are writing about and help your posts obtain optimum SEO. It also will rate and sort the keywords, which lets you see what you could also possibly rank for.
Once you do a keyword search, it shows the results in all these different ways that allow you to pick which keyword might fit your niche better. It also lets you do a competitive analysis among keywords.
Each time you search on Keysearch dot co, it will return results with a lot of data, including related keywords, the search volume of those keywords, their scores, and ranking of cost per click (CPC) and pay per click (PPC) data.
Below is the full photo of a search results page from Keysearch dot co but let's break it down to more digestible screen shots.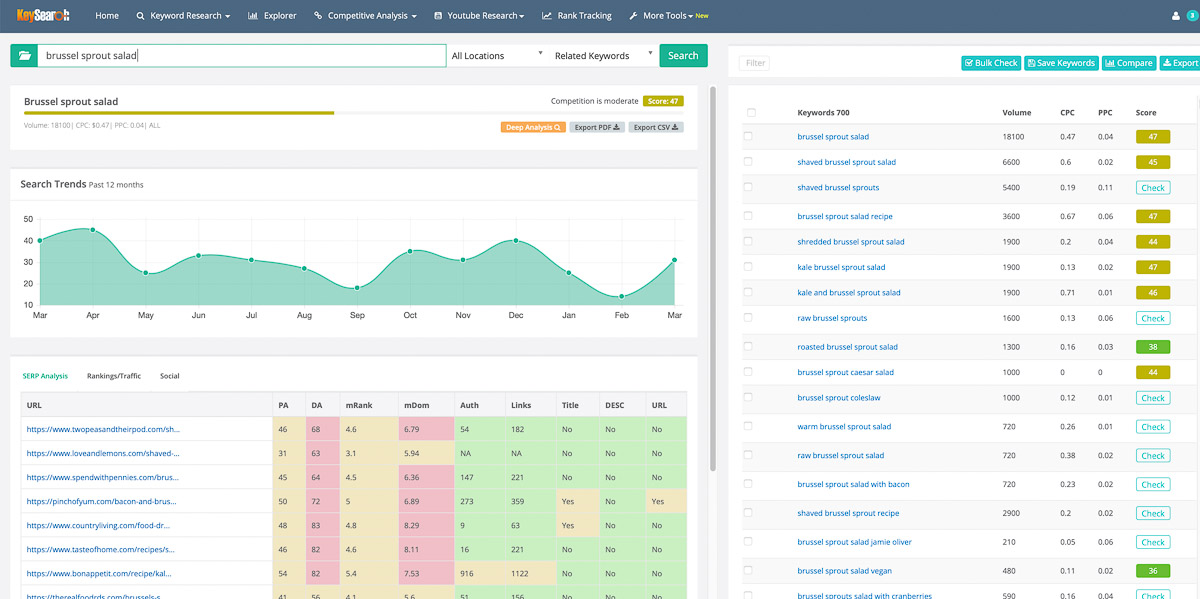 The photo below shows you the search volume for Brussel sprout salad. As you can see, the months that people are looking for a Brussel sprout salad recipe would be April and December (highest volume). So, the best months to publish that recipe would be January – March and/or September – November, so the post is ready to discover when users are searching for it in April and December.

The screenshot below shows another view that includes the phrase that was searched (Brussel sprout salad), the volume of search results per month, the CPC (cost per click), PPC (pay per click), and the difficulty score.
CPC (cost per click) tells you how much you would have to pay to get your site to appear at the top of search results. In this case, the keyword brussel sprout salad would cost you about 47 cents every time someone clicks on the link to your website in search results.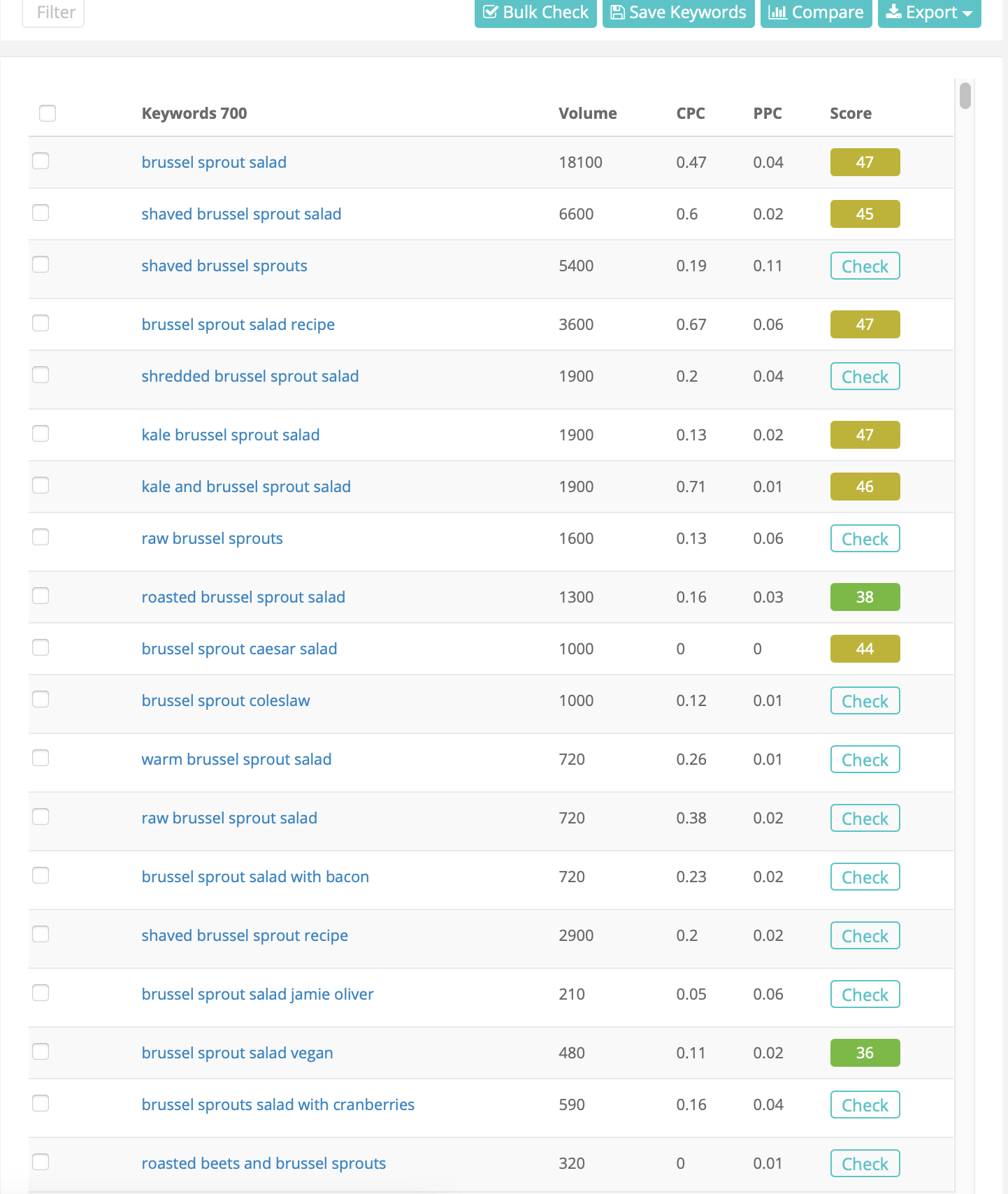 CPCs also indicate how competitive or popular a keyword is. The higher the CPC, the more popular and competitive the search term, which means, the harder and less likely it is that your post will rank within the first page or two of search results for that keyword.
The Score column shows the search term's SEO score. Keysearch ranks SEO on a scale of 0-100, with 0 being easy to rank but likely with few people searching the term and 100 being difficult. We recommend new bloggers stick with keywords with SEO scores under 30-35 so their posts are more likely to be discovered from organic search results.
Below is a view of the Keysearch menu bar, including the many functions that help you determine the impact of a keyword on the discoverability of your post.


Keysearch also provides a backlink checker, competitor gap data, URL metrics, and a page analyzer. You can find out which organic keywords you rank for and you can even do YouTube research and rank tracking, as shown above.
Keysearch is a tool that does so much more than what we can cover in this post. It is a great investment, so check it out.
Both of us have the starter subscription. See pricing below.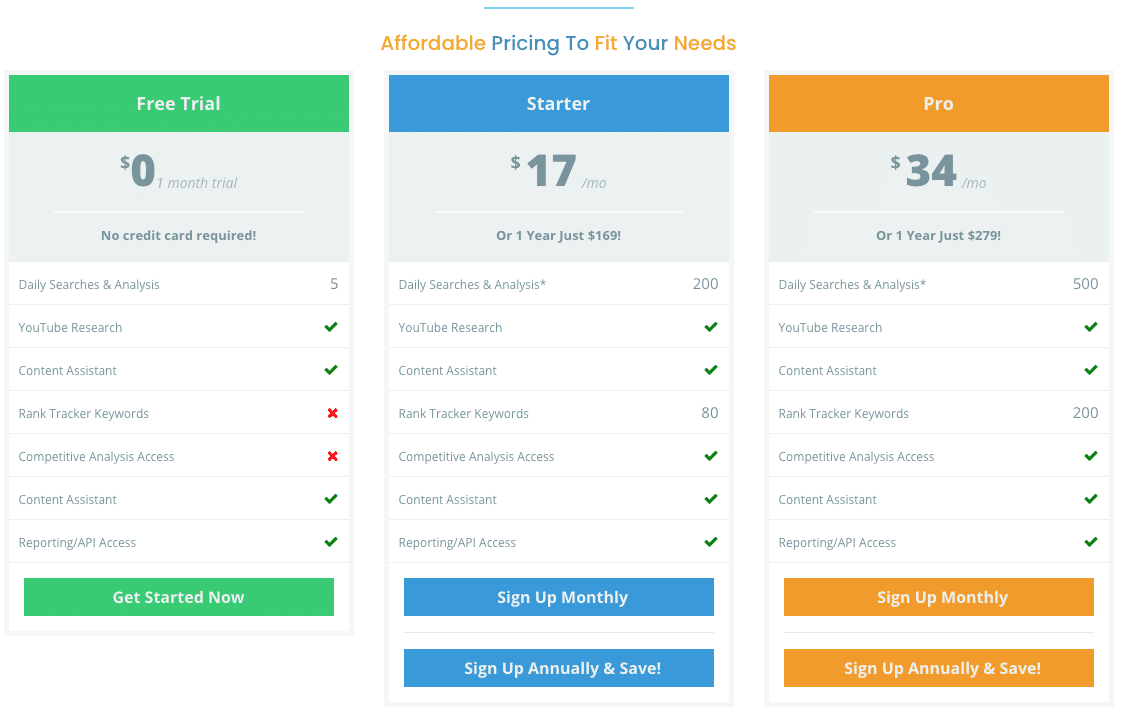 Convertkit was created by Nathan Barry. It is a full featured email marketing tool that helps you connect with your readers and grow your blog.
Convertkit easily allows you to automate a series of introductory emails so you don't have to manually send them when a new subscriber signs up for your newsletter or special offer. Convertkit also lets you send unlimited broadcast emails, offers free landing pages and is a pretty powerful marketing tool.
Although you can sign up to Convertkit for free and have up to 1000 subscribers, you won't get some of the most powerful tools the paid version offers. These include a tool that migrates your subscribers from other providers and the ability to automate funnels and sequences.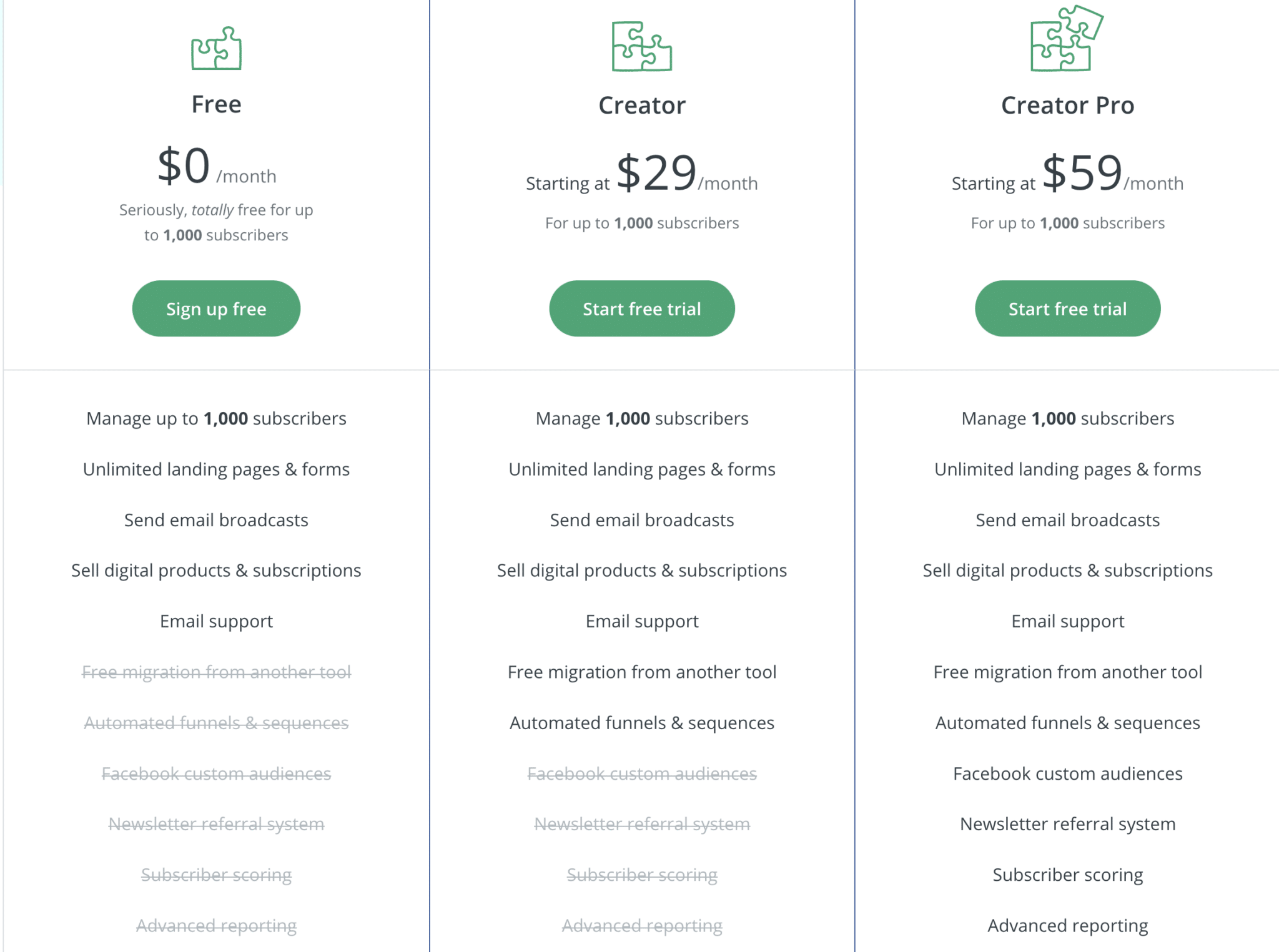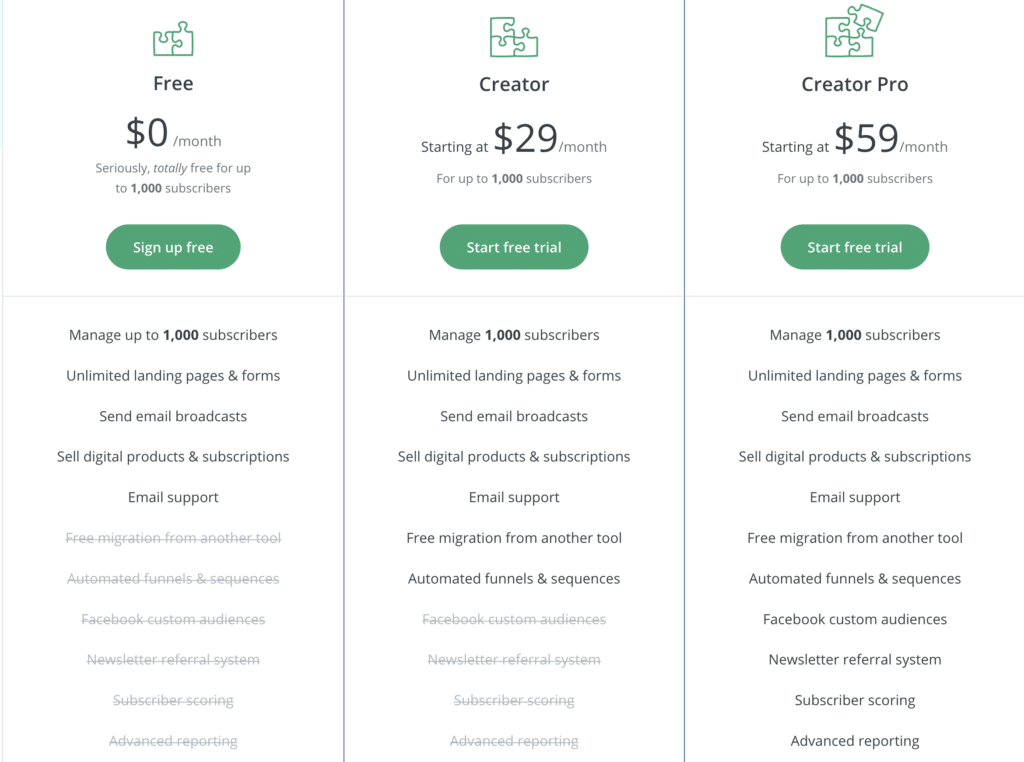 As bloggers, Airtable is another tool we couldn't live without. We enjoy keeping track of different matrices and whereas we used MS Word documents and Excel spread sheets to track some of the same information, they didn't allow us to see the big picture the way Airtable does.
Once we were introduced to Airtable and saw how easy and powerful it was, we both jumped on board. Airtable provides wonderful "how to" videos to show you how to get the most out of their platform.
You can sign up for the free plan and they will give you access to the pro plan for a certain amount of days. See what you think about it before you pay. We are both on the pro plan and highly recommend it. We love its versatility and how easy it is to color code and find our data.
We won't provide a screenshot showing the difference between the plans as it's a long form but here is the link to see for yourself.
On Elaine's podcast, when she asked her guests what their favorite marketing tool is, almost everyone mentions Tailwind.
Tailwind is a social media scheduling tool, which handles both Pinterest and Instagram. Fill up the smart schedule, one of the app's perks that tells you the best time to pin, so you can spend less time scheduling content and more time on other ways to grow your business.
Another benefit of Tailwind is the community area that used to be called tribes. You can join different communities where you re-pin other people's content and they in turn re-pin yours, which makes your content more visible.
Tailwind analytics are outstanding. Among other things, they enable you to see how many followers you have, how many you gained in the last seven days, and how many pins and repins you have. There is a section that gives you board insights, a pin inspector, website insights, top pins, organic activity and referral traffic.
See below for a sample of what you get on the paid plans, which we think are reasonably priced for this powerful business tool.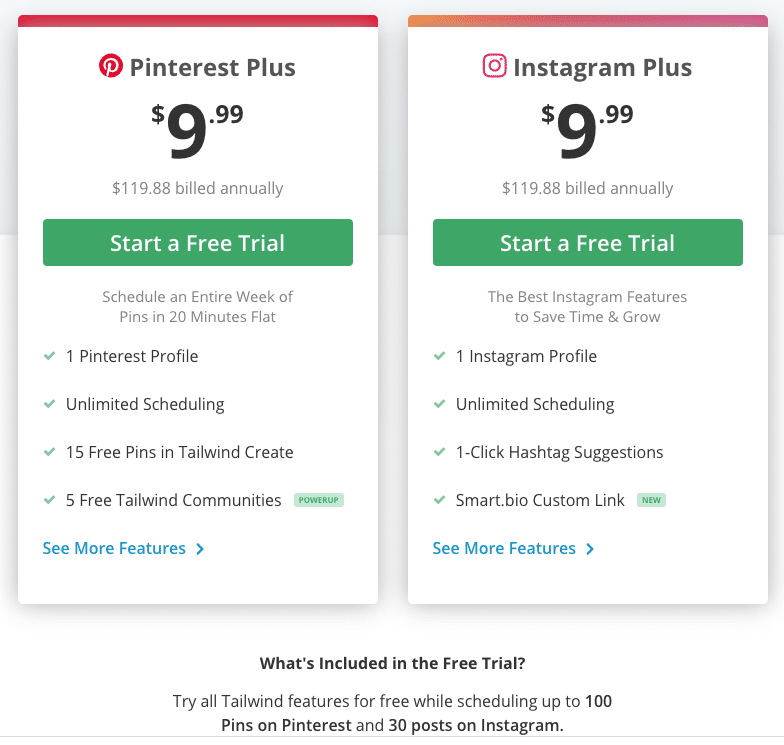 Google Drive
Even though Google drive is free, Elaine pays to get extra storage because she would be upset if she lost any of her previously backed up information, whether it is her photos, podcast interviews, or documents.
She has multiple backups of the same things. That's how important she thinks backups are.
This started a few years ago, when Elaine lost some podcast interviews because she hadn't backed up her MacBook pro laptop before she updated the OS (operating system). Four interviews. Gone. So, she now backs up everything on an external drive and then adds it to Google drive.
This extra storage – 200gb costs $2.99 a month or $29.99 annually. So, not only is that a cheap option but it is worth it.
Another advantage of extra backup security is that Elaine can feel comfortable removing backed up data from her computer to free up memory.
What do you use for backing up your photos and other valuable content?
Microsoft 365
Since Elaine has a MacBook pro, the Microsoft suite of office applications (Word, Excel, etc.) do not come with her computer. So, she has a subscription for Microsoft 365.
Here's what you get:
Outlook email program
Office, which includes Word, Excel, and PowerPoint
1 TB of OneDrive storage (OneDrive is Microsoft's version of Google Drive)
And feature updates and upgrades
So, even though she needs the Microsoft applications, she also had her eye on the TB of storage. This is where she backs up her podcast interviews.
If you need Microsoft products, Office 365 is a great investment. At only $99.99 a year, it's worth it for Mac users.
Creative Cloud – Adobe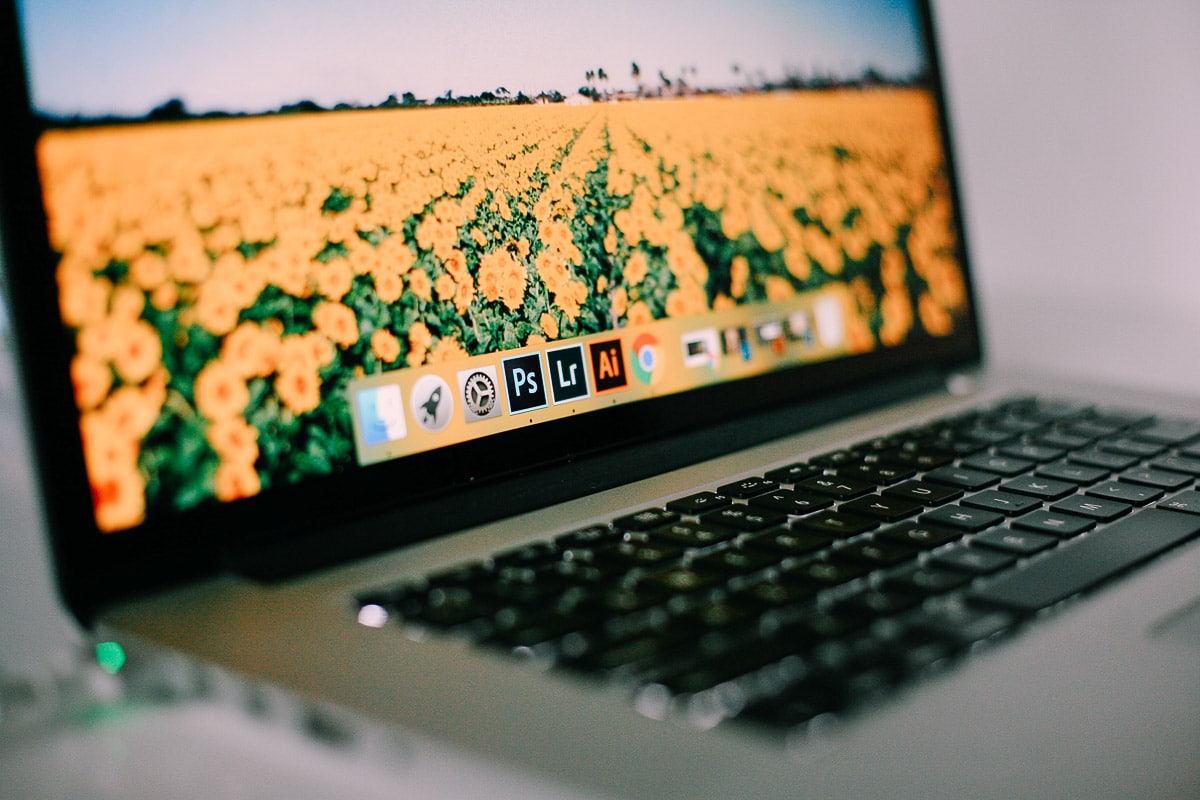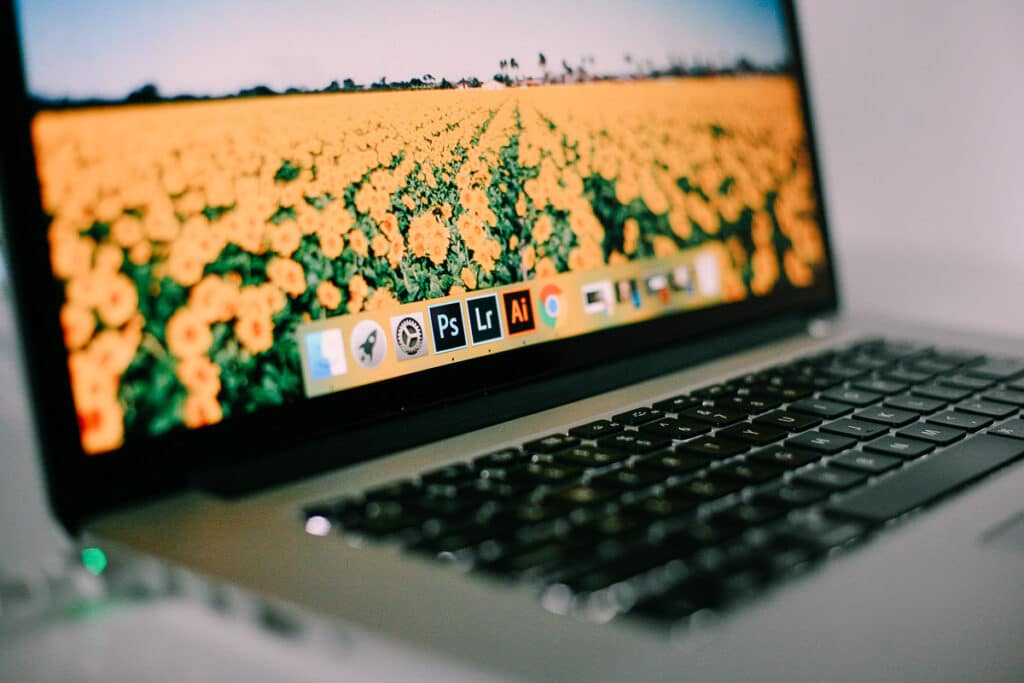 Adobe offers a suite of products available through subscription. Most people just get the photography package, which includes Photoshop, Camera Raw, Lightroom and Lightroom Classic.
All food bloggers have their tried and true application that they use to edit their photos. We know people who use all of them, but our favorite editing program is Lightroom Classic. We use that for all of our editing. It's so easy and, in our opinion, intuitive. Elaine will be doing a future video to show you her process and hacks.
If you just get the photography apps, it's $9.99 a month plus tax.
Since Elaine has a podcast and needs to edit videos as well, she pays for the Creative Cloud Suite, which includes all Adobe's applications. She got it for $43, but that was with a discount. As of this post, it is $52.99. If you've never gotten the suite before, what we remember is they have discounts for your first year.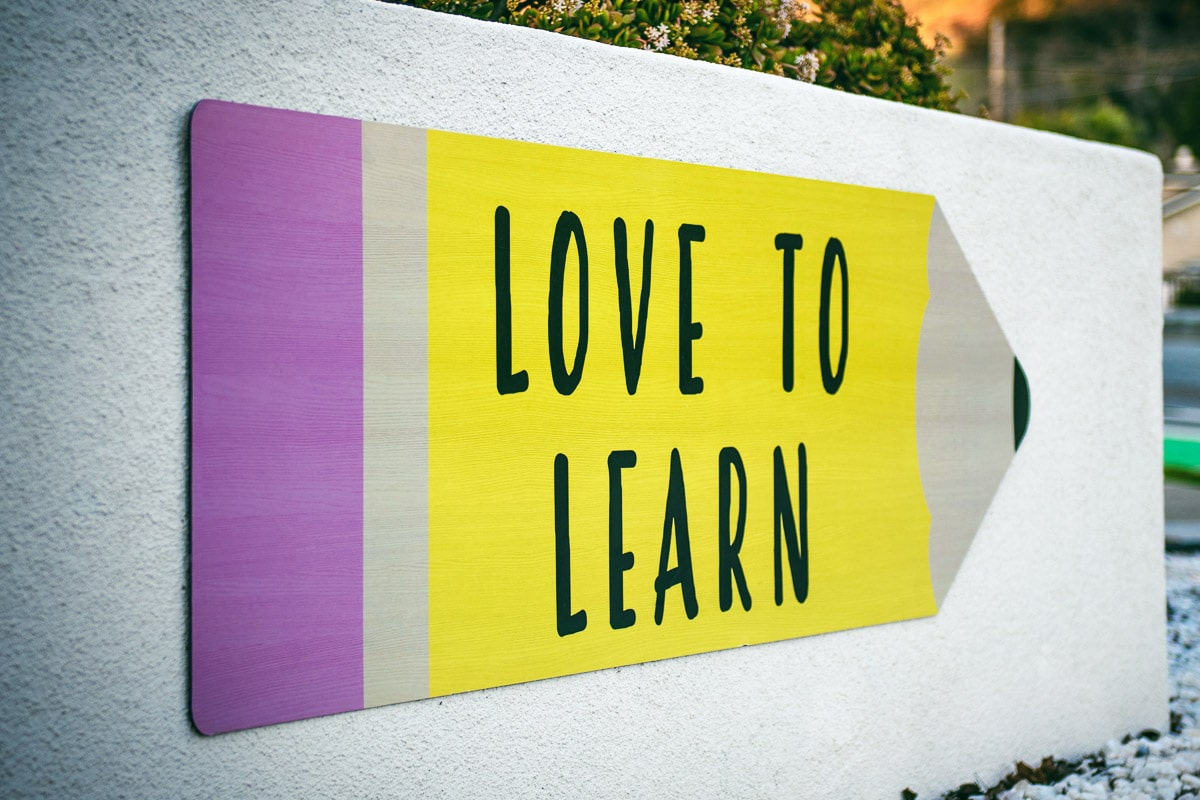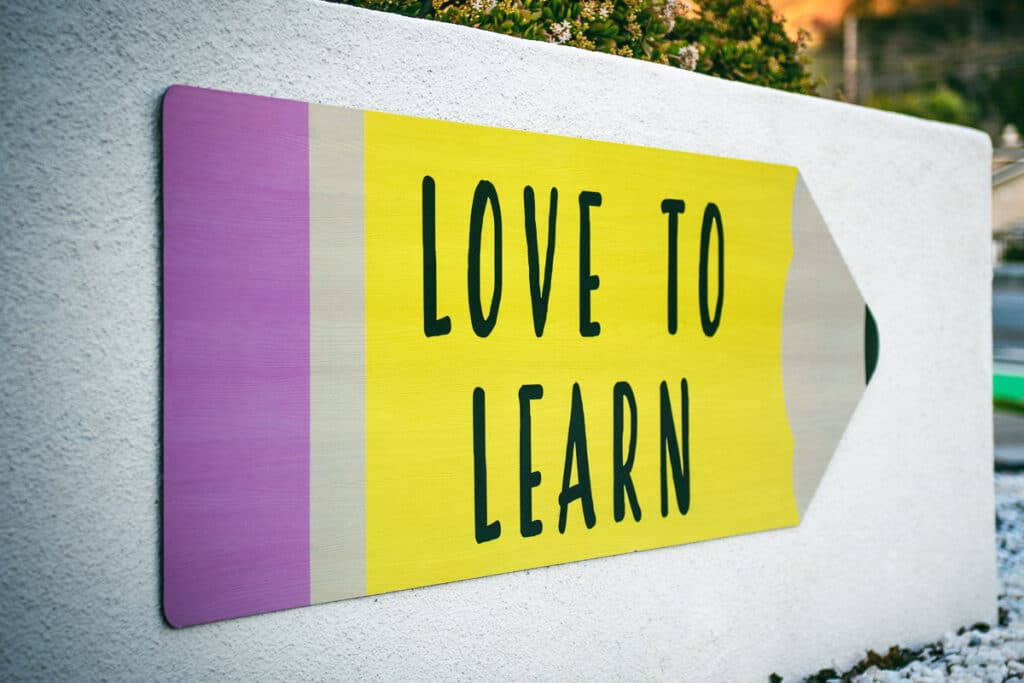 Skillshare is a popular online learning community. There is an extensive library of educational videos that covers a wide range of subjects. At the time of this writing, there are over 20,000 classes in their catalog.
We recommend you test drive the free trial before you commit to paying monthly or getting the yearly subscription at a discount.
The classes and courses are taught by real creators and one of the best things about it is instead of sitting through lectures, almost all of the courses are interactive and fun.
Another thing Elaine really likes about Skillshare is that you can take unlimited classes. This means that if you start a course and don't like the person's teaching style, you can find a different teacher to learn from because there are multiple teachers for each Skillshare course.
For instance, Elaine is taking courses in Adobe Illustrator and after she takes all the lessons from one particular teacher, she will check out a few more to see if there is something more she can learn.
Creative courses
Animation
Graphic design
Photography
Drawing
Videography
Writing
Web design
and more . . .
Business courses
Entrepreneurship
Marketing
Accounting
Productivity
Blogging
Branding
Management
Excel
PowerPoint
SEO
Social media marketing
Technology courses
Data science
Game design
Web development
HTML
Product management
Programming
WordPress
Lifestyle courses
Health & wellness
Languages
Cooking
Culinary
Baking
Embroidery
Knitting
Sewing
Crafts
Canva offers a free account, but Beth pays for Canva Pro because she gets more font choices, more stock photos, and Canva's magic resizing tool. The pro plan also offers 100GB of cloud storage.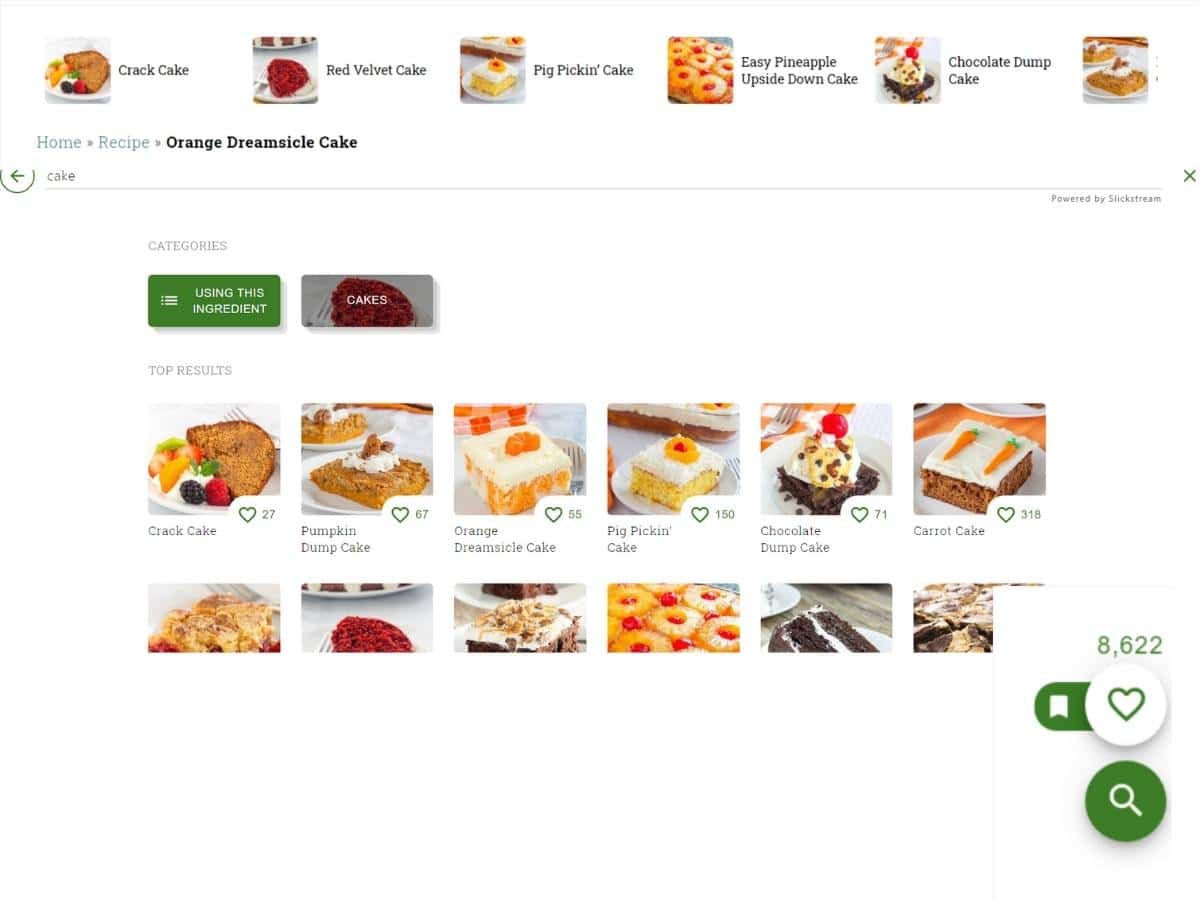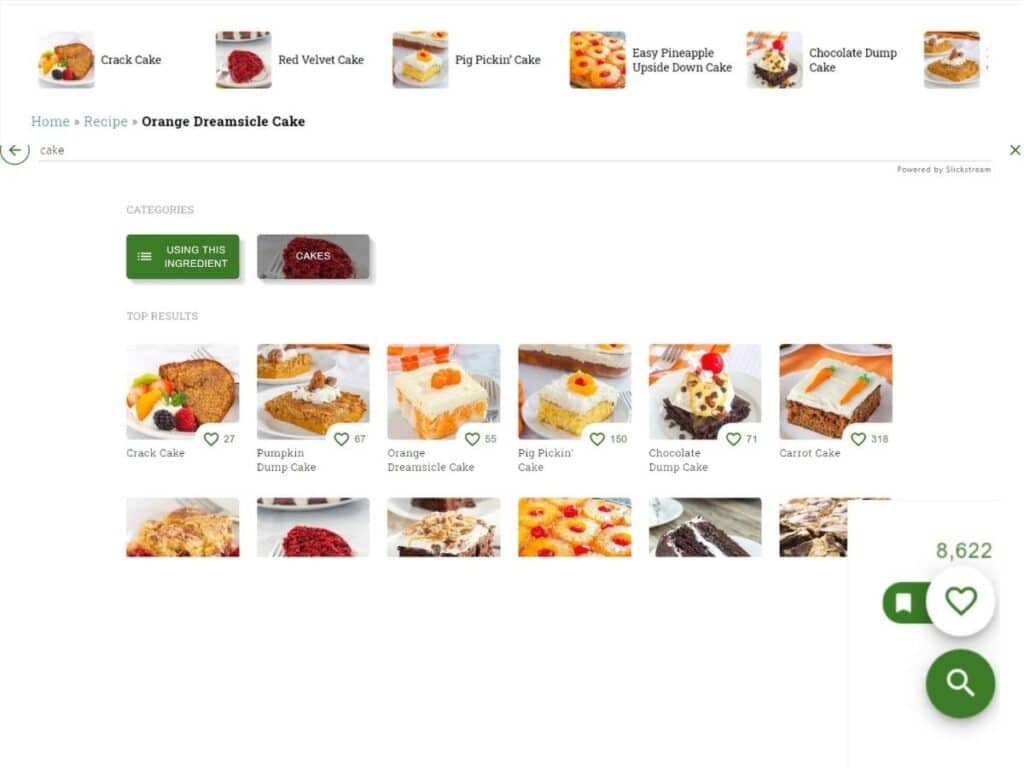 SlickStream is an engagement suite designed to keep visitors on your site longer and to encourage more pageviews.
This is the plugin that puts a stream reel of related posts at the top of blog posts. It is also responsible for the flying hearts on the post.
The cost fluctuates monthly, based on the site's volume of pageviews. For example, in December 2020, Beth's cost was a little over $40. In January and February of 2021, the cost was right around $20.
Keywords Everywhere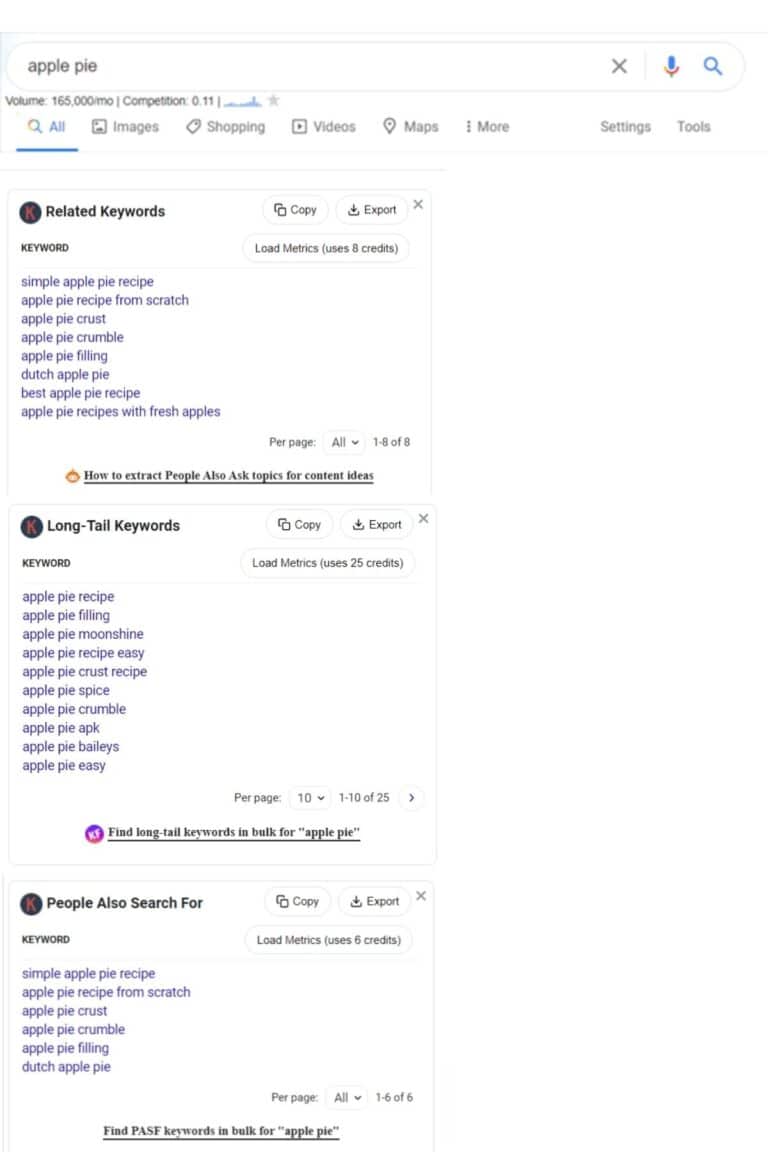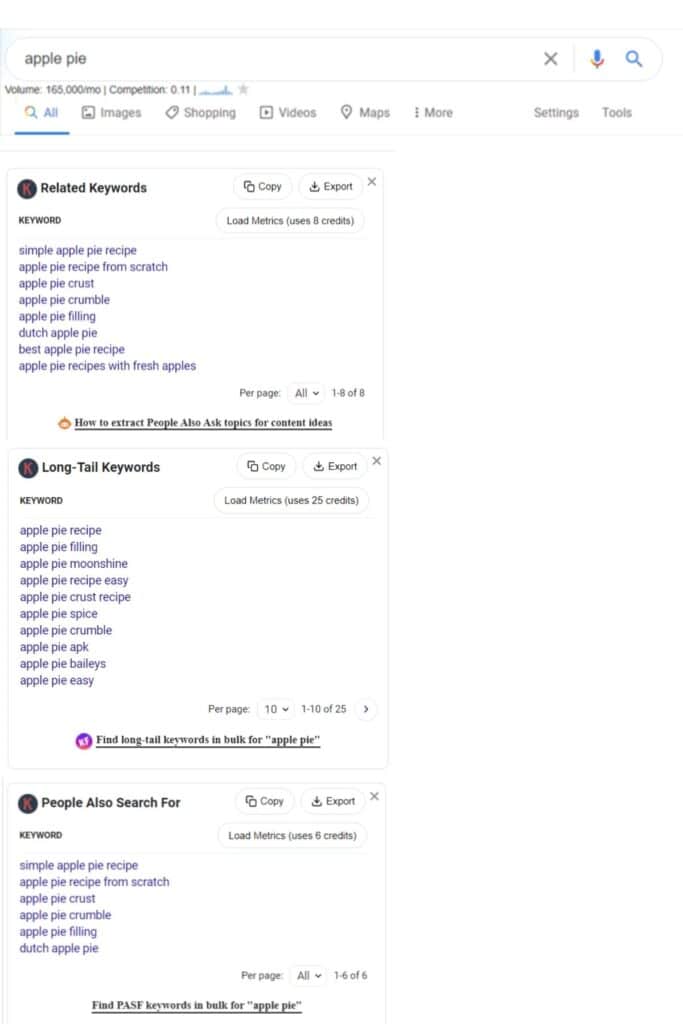 Keywords Everywhere is a Chrome extension that gives you the information from Google Keywords Planner on the search page.
Beth uses Keywords Everywhere more than she uses any other keyword tool. She even uses it to verify information she finds on Keysearch.
Sometimes you see data that just doesn't look right, for example, a high volume keyword with low competition. Beth always checks that kind of information somewhere else.
What she generally finds is that a keyword may have low competition, but its search volume is grossly overstated.
She generally keeps Keywords Everywhere running even when she is not doing keyword research. The pricing for this tool is a bit unique. There is no monthly or even yearly fee, instead, you purchase credits that are good for one year. For $10 you get 100,000 credits.
Every time you search something on Chrome it cost 1 credit. Beth don't think she has ever spent more than $10 a year.
On the Chrome sidebar, you will find sections for related keywords, related searches, and long-tail keywords. These boxes have additional metrics available in bulk and provides the credit required for that data.
Next Steps
So, there you have our best recommendations for the tools you should consider paying for as you take steps to grow your business and as the business generates some revenue to pay for them. Many of them you can explore and test for yourself with free trials. As you discover the ones that help you the most and you adapt your workflow to them, eventually you can purchase or subscribe to them to gain even more powerful features and benefits.
Some of them, such as Tailwind and Keysearch, you may even decide are worth paying for from the beginning.
Check out our post discussing free tools.
We'd love to know what you think. Either leave a comment below or use our contact form. Want help with something on your blog? Ask us about our coaching services. You can choose to speak to one of us or both of us for tailored help geared for your blog.
REMEMBER TO FOLLOW US ON SOCIAL MEDIA: FACEBOOK, TWITTER, INSTAGRAM and PINTEREST AND SHARE THIS POST WITH YOUR BLOGGING FRIENDS
SIGN UP FOR OUR NEWSLETTER AND NEVER MISS A NEW ARTICLE!