In this article, we discuss what we think are the best tripods for food photography. We will discuss the tripods we own and the pros and cons of our purchases.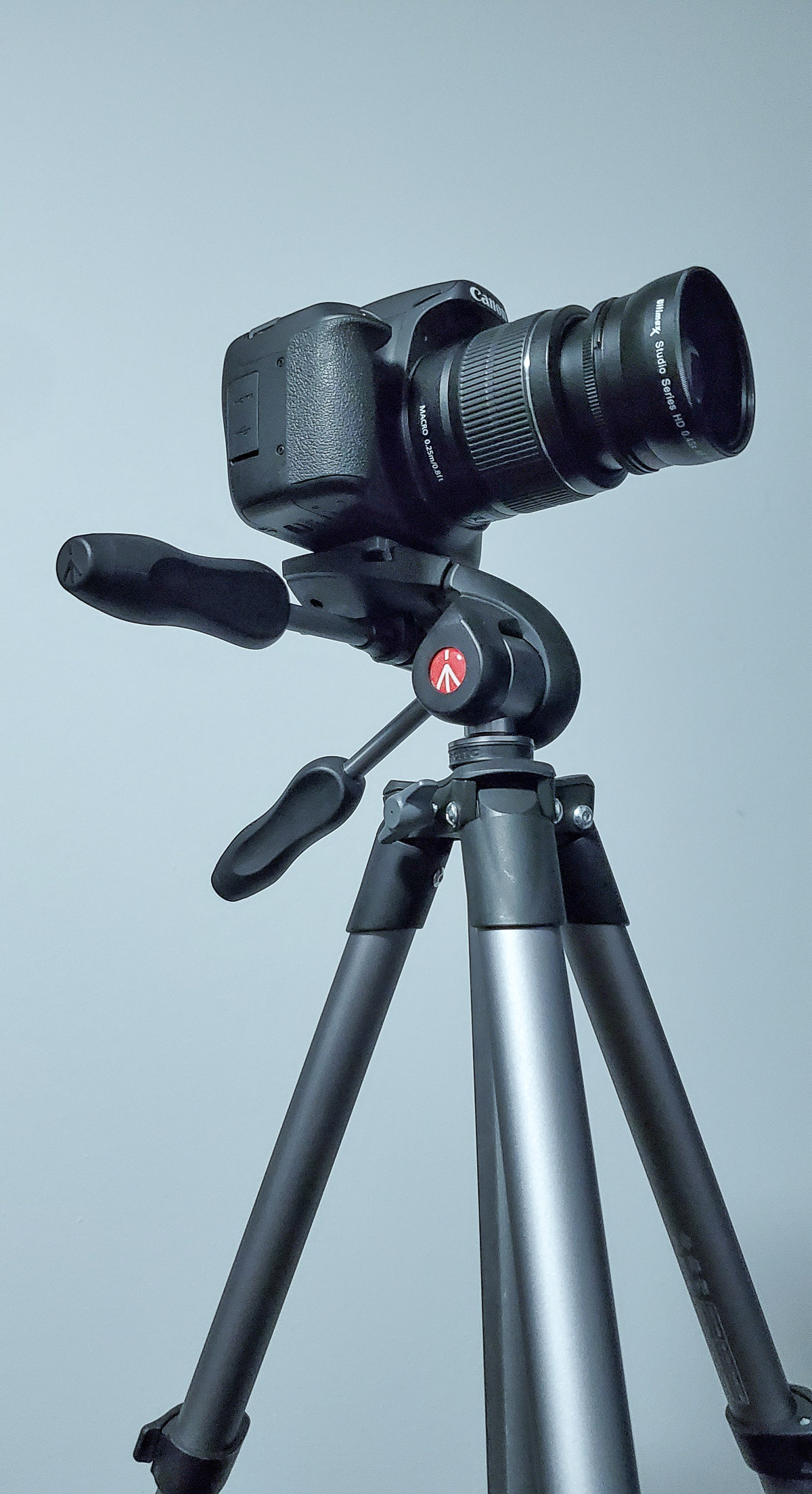 There are so many brands of tripods out there. We couldn't possibly cover all of them. Here are the tripods that we own and below that we will provide a list of the top tripod brands.
Before buying a Tripod
One of the things I didn't know before I started food blogging is that when choosing a tripod, you need to pay attention to how much weight it bears. Additionally, you have to take into consideration the tripod head you choose and how much weight it, too, can bear.
Between the weight-bearing capacity of the tripod and the weight-bearing capacity of the head, the lower of the two measurements is the weight you shouldn't exceed.
For instance, say a tripod can support 15 pounds of weight, but the tripod head only supports 13 pounds. Thirteen pounds is the limit your tripod can hold.
Now, as food bloggers, we don't really have to worry about that. Most cameras and attached lenses won't exceed a tripod's weight limitations.
Also be aware that not all tripods come with a head. This is actually good news. You can purchase what you want and not have to settle for a head that might be included with the tripod and could easily have a weight limit below the capacity of the tripod itself.
My first tripod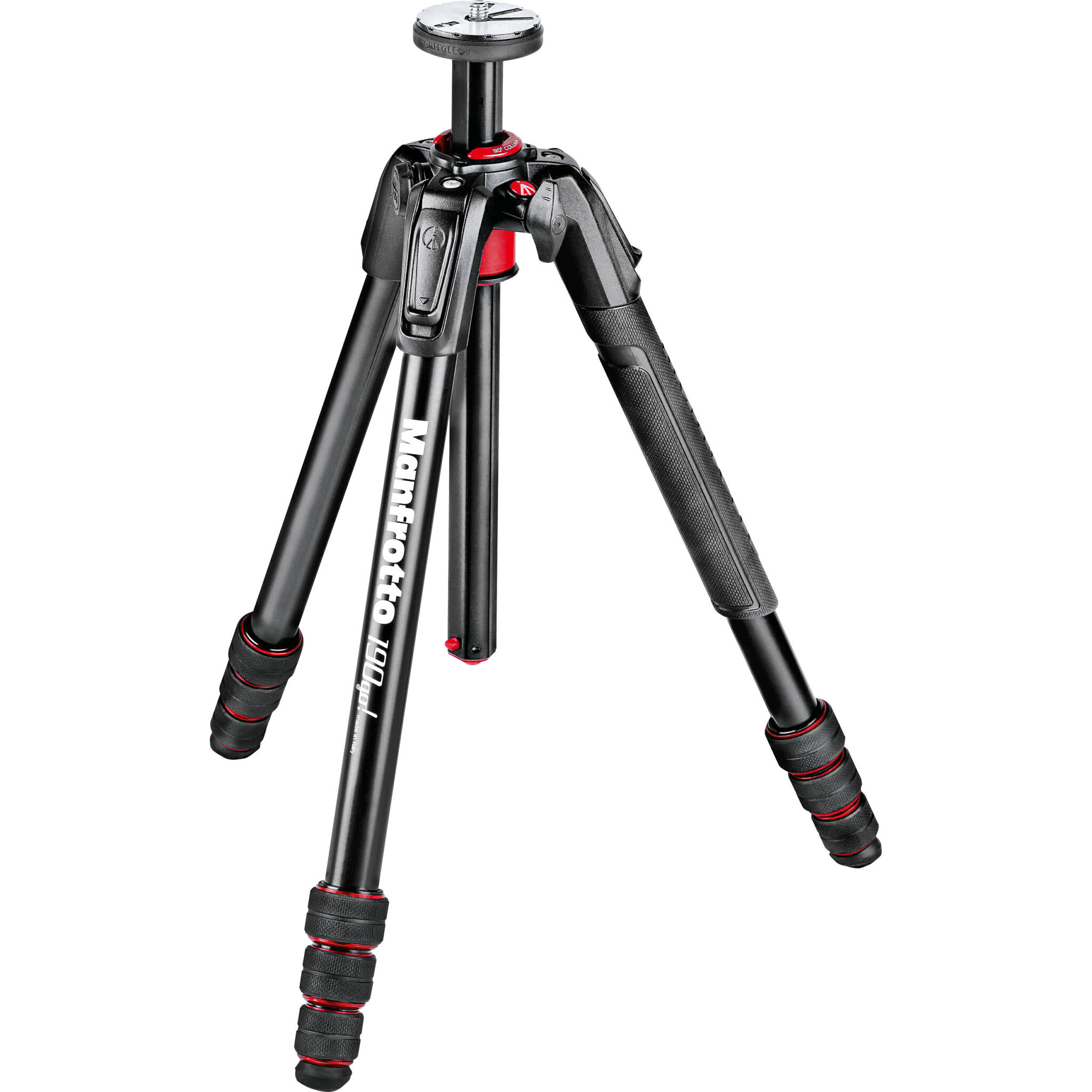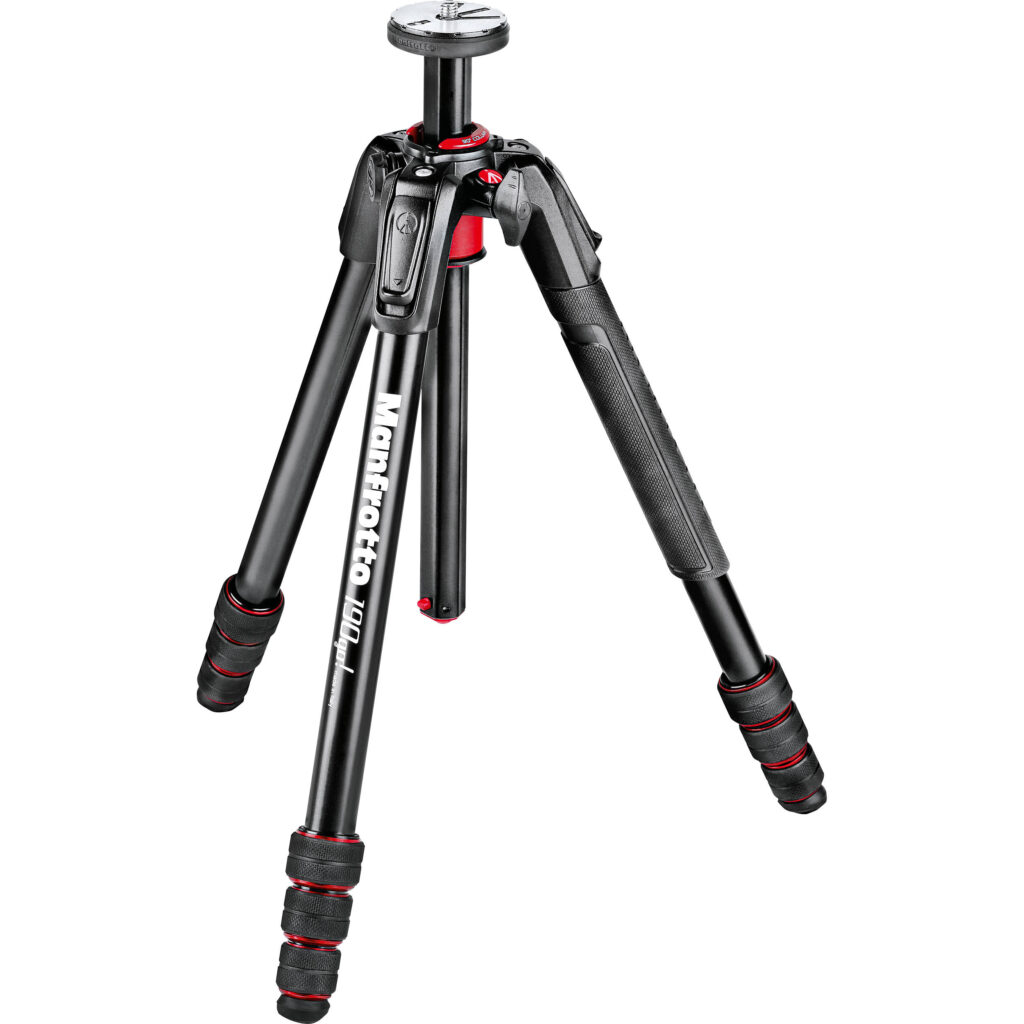 I use tripods almost exclusively. I'm an older blogger and I don't trust that my hands won't shake. Once I started using a tripod, my photography changed for the better.
The only time I deviate is when I'm taking a straight-on view photograph of my cocktails. But even then, I sit on a little stool and plant my elbows on my legs.
When I first started the blog, I tried shooting everything by hand. But all my photos came out slightly unfocused and I could tell my hands had moved or shook when I took the photo.
I immediately went out to the photography store nearby and bought what the clerk recommended, which was a Manfrotto 190 go. I still use this tripod. The safety payload for this tripod is 15.43 pounds.
For overhead shots, I prefer using a c-stand but the Manfrotto 190 go will work in a pinch.
My second tripod

I've been wanting to delve into hands-and-pans videos, so I decided to follow the recommendation from the owners of a food blogging membership site I used to belong to.
They recommended the lightweight Promaster XC522 tripod (pictured above) that came with a head included. They also recommended a separate side arm (pictured below) that helps with overhead shots.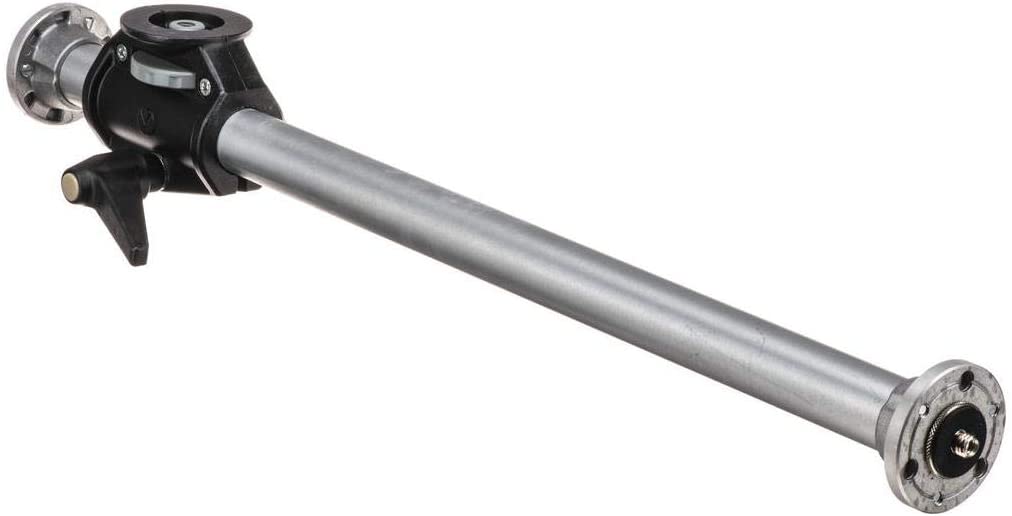 You place the tripod on the table you are working on and the side arm hangs over the table, allowing you to take videos with ease. One great feature of the tripod's center pole is a hook where you can suspend a weight to stabilize the tripod. The safety payload is 11 pounds.
Here's the problem: unless you have a wide enough table, the tripod legs have to be close to the edges and that makes me nervous.
I could trust my lighter Nikon D5300 camera with the 50mm lens on the center arm, but I wouldn't trust my expensive cameras on it. My biggest fear is knocking over one of my cameras.
Remember, if you are doing hands-and-pans videos, you are usually looking at a monitor or you are tethered to your computer to make sure you are placing items in the middle of your shot. That means, you could easily knock the tripod off your work surface because you're not looking at it as you move your arms around.
Advice I wish I hadn't listened to
On a side note, one of the things I took to heart when I first started blogging was advice from a food blogging membership site. They suggested that if you use a tripod, pick something lightweight because it will be easier to travel with or to move around your work space.
The reason I think it's bad advice is because unless you are going to travel with your set up – and as food bloggers, I can't see that happening often, if at all – the ProMaster XC522 is too lightweight to support all the equipment you might need.
I've used this tripod for a Lume cube light to illuminate my face on Zoom calls. I like how small its footprint can be configured. And I could see using it for a smartphone or a light-weight camera. But I wouldn't feel comfortable using it with anything heavier.
Tripod Heads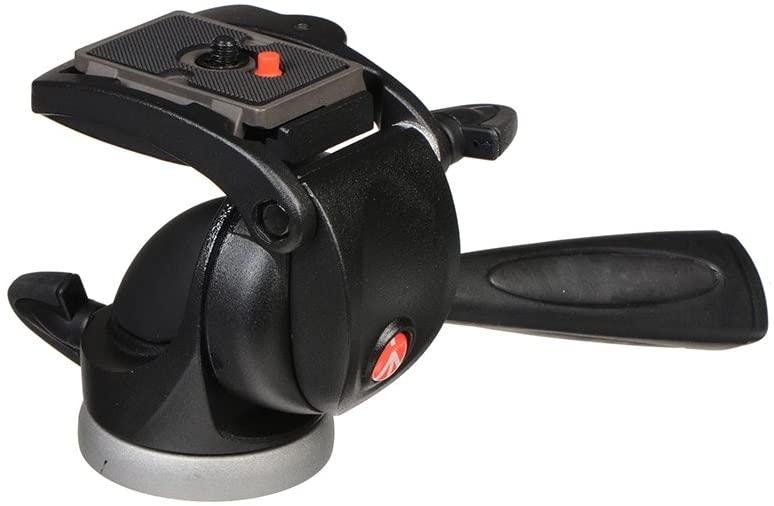 For my Manfrotto 190 go, I use the Manfrotto 391RC2 tripod head. As you can see, I really enjoy the Manfrotto brand.
Best Tripod for overhead shots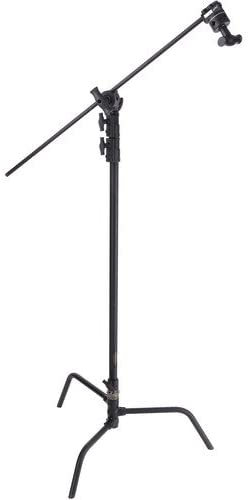 Technically, my choice isn't a tripod. For overhead shots, I love using a c-stand like the heavy duty c-stand pictured above. It can be raised up to 10.75 feet and is perfect. I never feel nervous about it falling over.
It can hold 22 pounds and comes with a 40″ grip arm (this is the overhead part).
Because the c stand is heavy and takes up too much space for me to leave set up when I'm not using it, I fold up the legs and take off the grip arm when I'm done shooting.
Beth's First and Only Tripod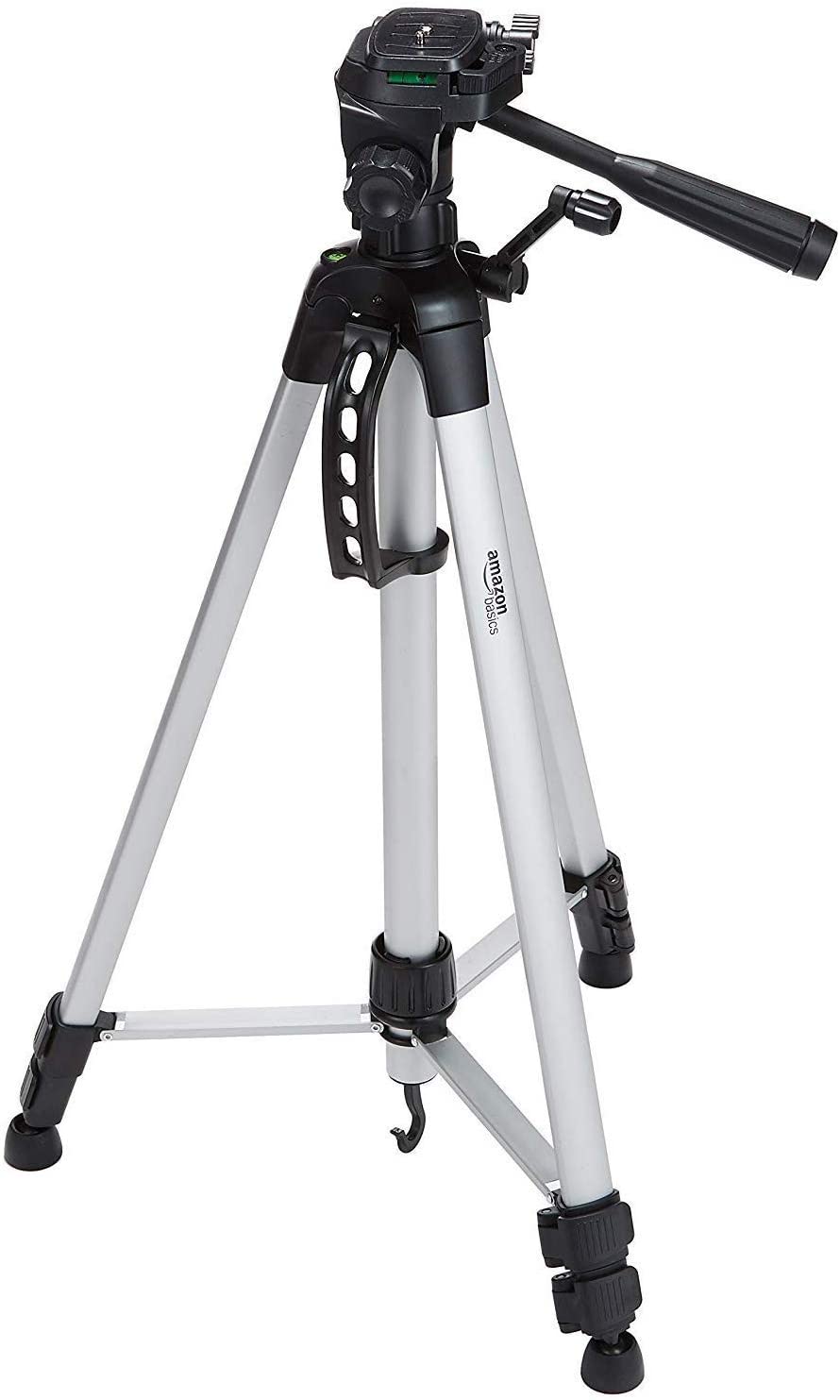 In case you haven't seen a recurring theme, I am what one might call a food blogger on a budget. It isn't that my food blog isn't providing enough income to buy upgraded gear. I just make my purchases based on needs rather than wants.
I am also a bit resistant to change. I tried purchasing a better tripod, but I was so frustrated with it that I broke out my 5 year old one and use it instead.
If something works for me, like my entry-level camera set on a super cheap tripod, I run with it. If you wonder if it's really that bad, just ask Elaine how walking me through setting up flash photography went.
I love my Amazon Basics 60″ tripod. Unless I am taking process shots with my phone, I am using a tripod. My hands are too shaky to be able to shoot freehand and I always have my ISO set to 100. Using a tripod allows me to shoot in natural light, even on cloudy days when I need a longer exposure time.
I only mention my cheap tripod simply because I don't want any food bloggers to feel like entry level gear is a hindrance to success as a blogger. I am still using entry-level gear 5 years later.
Top ten tripod brands
Manfrotto
Vanguard
Oben
Sirui
Promaster
Leofoto
Magnus
Peak Design
JOBY
Benro
Gitzo
We hope you got something from reading about our choice for the best tripod for food bloggers. As you can see that we both have different approaches and neither one is better than the other.
Do your research and decide what would work for you.
REMEMBER TO FOLLOW US ON SOCIAL MEDIA: FACEBOOK, TWITTER, INSTAGRAM and PINTEREST AND SHARE THIS POST WITH YOUR BLOGGING FRIENDS
SIGN UP FOR OUR NEWSLETTER AND NEVER MISS A NEW ARTICLE!