In this article, we will be discussing what we think is the best lens for food photography. We also cover which lenses we own and how and why we use them.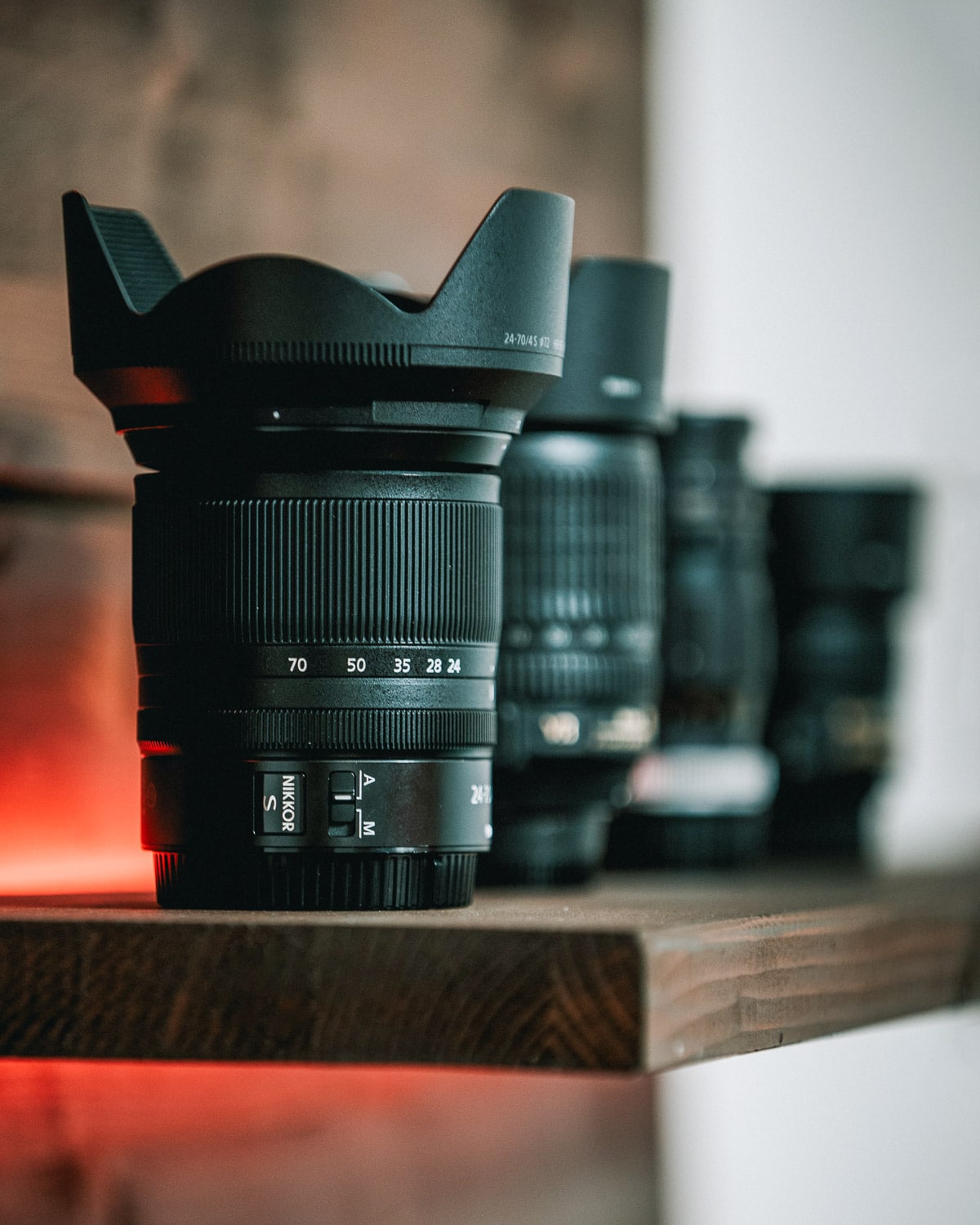 The difference between Prime and Zoom lenses
The main difference between the two types of lenses is the focal length. But what does that mean?
Prime lens
When you buy a prime lens, you are buying the specific focal length indicated by the size of the lens, such as 50mm, 85mm, or 100mm. It is considered a fixed focal lens, which means you won't be able to zoom in closer without physically moving. This type of lens tends to let you use a much wider aperture and a smaller f/stop.
Using prime lenses allows you more control over depth of field so you can get a nice bokeh with the use of shallow depth of field.
For instance, if you are focusing your lens on the top of a blueberry muffin but the rest of the muffin and the background is in bokeh, you are using shallow depth of field. Here's a great article to explain it further.
Wikipedia defines bokeh as "the aesthetic quality of the blur produced in out-of-focus parts of an image."
Most of the prime lenses used by food bloggers are compact, lightweight, have great image quality, and good low light performance. They are 50mm (which you will sometimes hear referred to as "the nifty 50") or shorter.
But, when you get to the higher focal lengths, like 85mm, 100mm and beyond, the lenses become longer and, therefore, heavier.
Zoom Lens
Zoom lenses don't require you to physically move to get closer to the subject. You simply adjust the zoom ring to bring the image closer or send it farther away without moving your feet or your tripod. The zoom's flexibility offers more options for framing your shot.
And because they generally contain more glass, zoom lenses tend to be heavier, longer (bigger), and have a wider focal range than the prime lens.
Lenses
I mentioned in our Best Camera for Food Photography post that soon after I bought my first camera, I realized the kit lens, or the lens that came with the camera, wasn't going to be appropriate for taking photos for the food blog.
So I decided to get the lens that seemed to be in every bloggers arsenal: the nifty 50 or 50mm. One of the great things about this lens, other than how affordable it is, is that it is a prime lens.
The nifty 50 is affordable especially if you buy the f/1.8 version instead of the more expensive f/1.4. The 50mm lens works really well in low light situations.
Here are Elaine's Nikon lenses
Lens comparisons
Here is an example of the different focal lengths of the lenses I own. My camera is on a tripod and I didn't move it at all.
Photo A – 24mm and B – 35mm.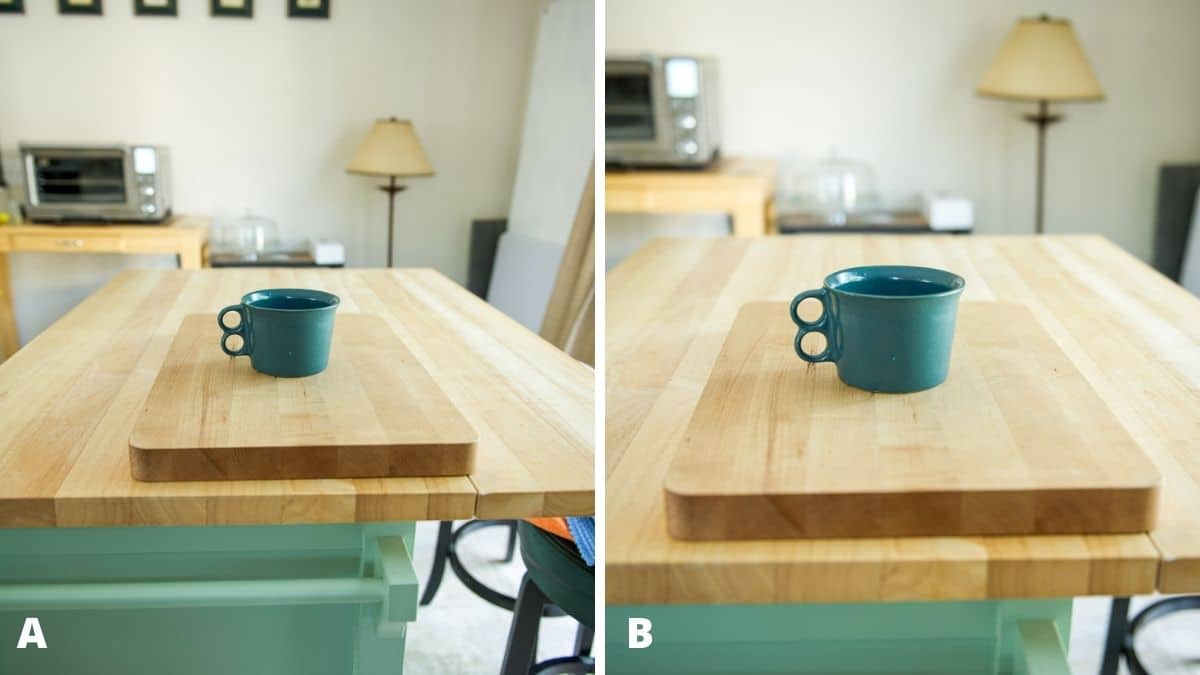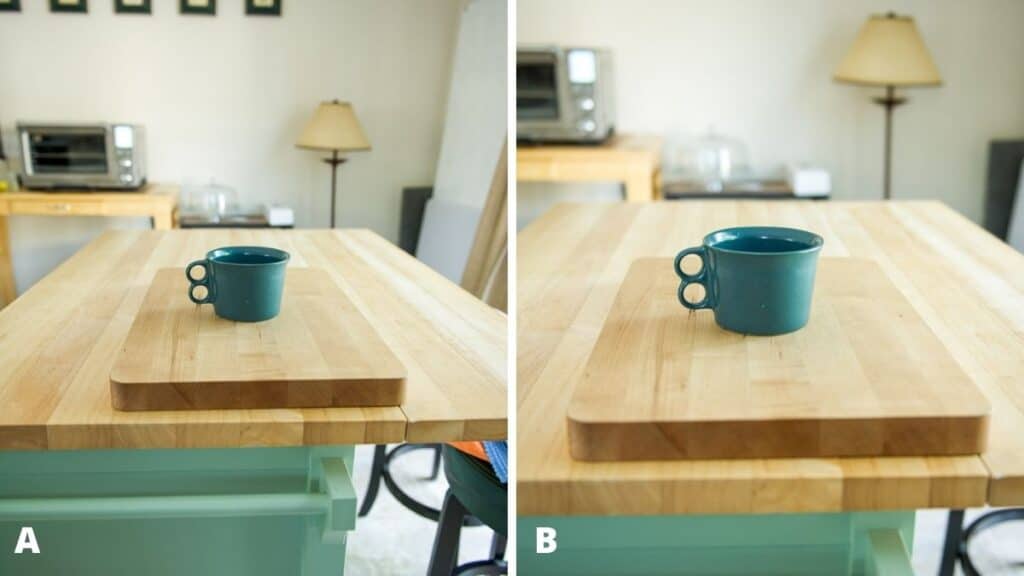 Photo C – 50mm and D – 70mm.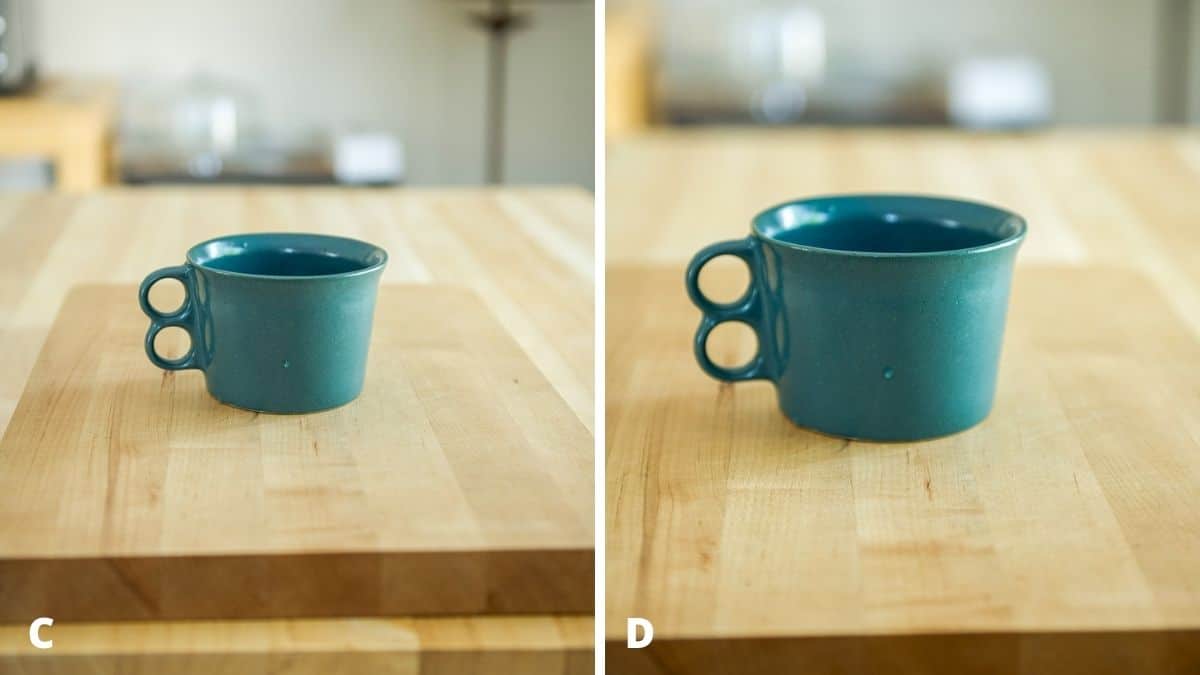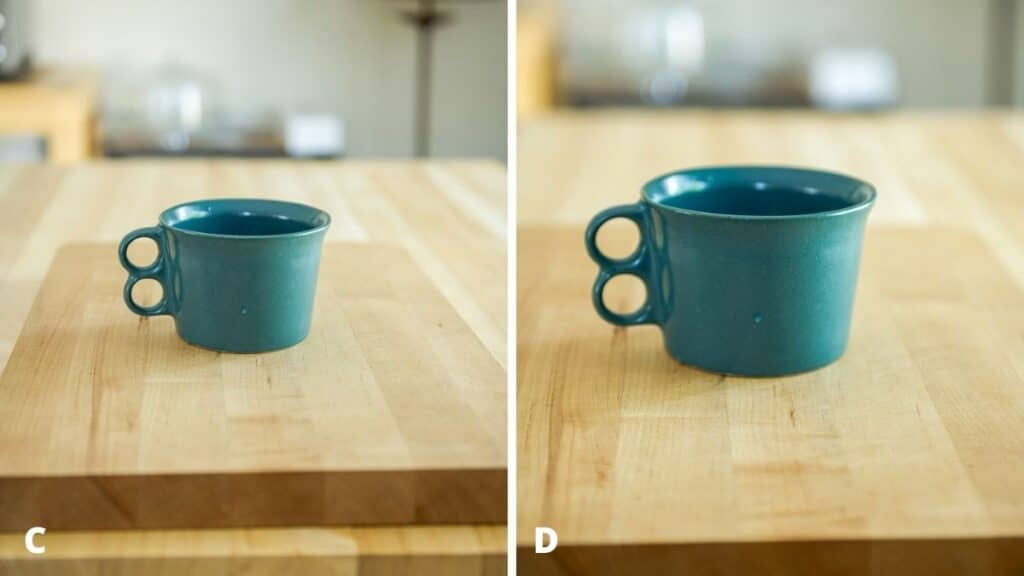 Here is the 105mm macro lens example. I didn't fuss with the color balance or anything. I wanted it to be as close to raw as possible.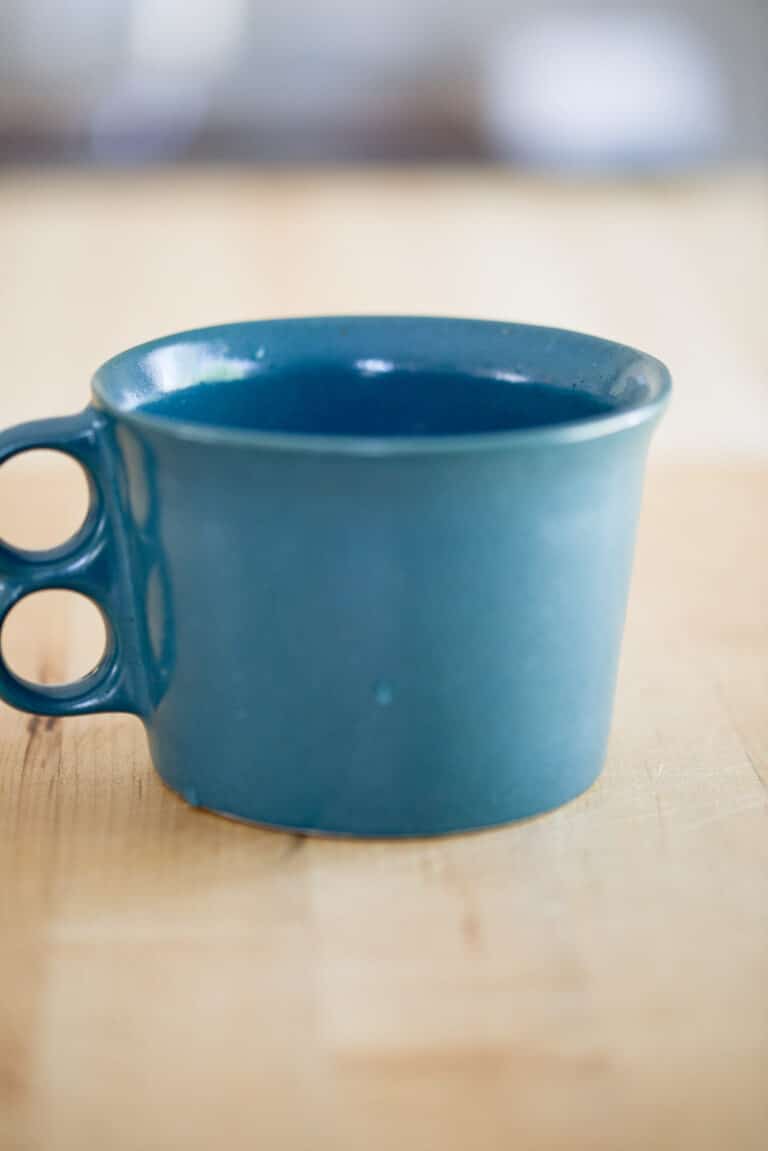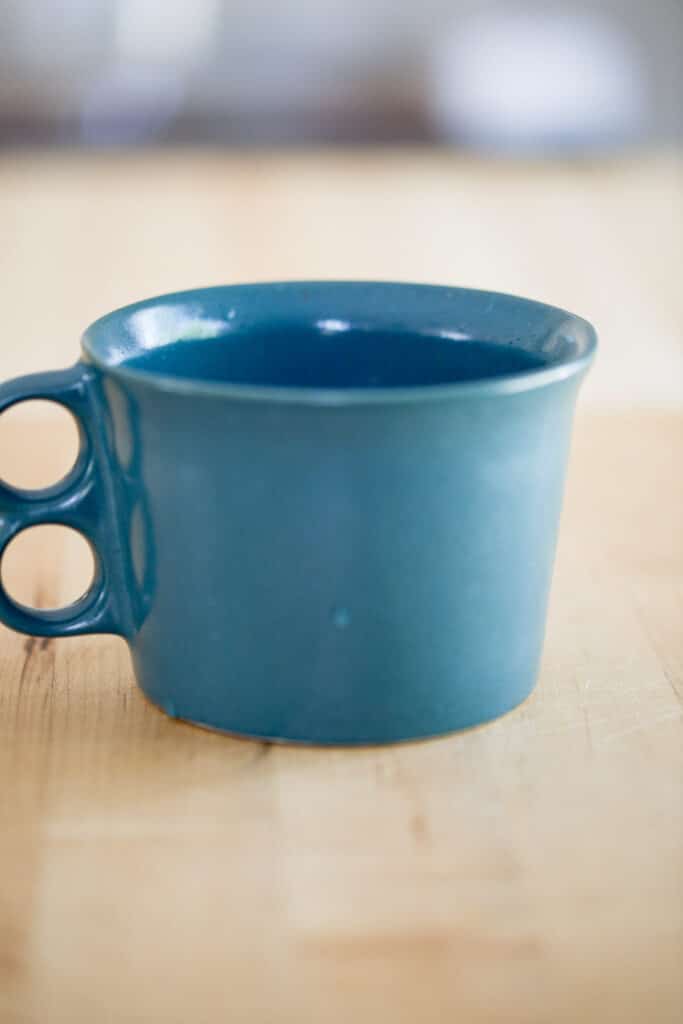 Attaching old lenses to the Nikon Z series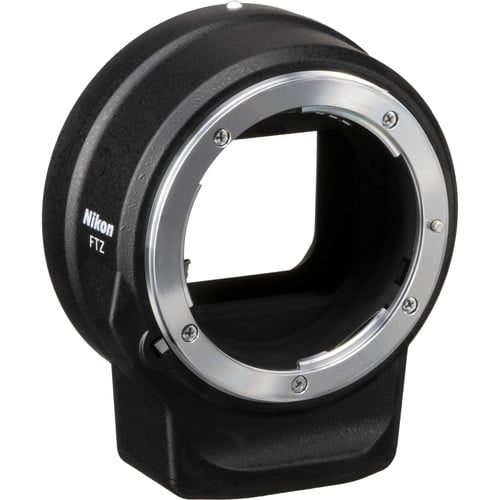 Older Nikon cameras have an F-mount and will accept any F-mount lens. All of the lenses I mentioned above are F-mount lenses.
The Nikon Z series has a bigger opening, called a Z mount, where the image sensor is and although Nikon does sell lenses that fit the Z-mount camera, the good news is you can use your old lenses.
All you have to do is attach an FTZ mount adapter to the camera. FTZ means F(mount)T(to)Z(mount.)
To attach my lenses to my new Nikon Z 7, I attach the Z side of the adapter to the camera and the F side to the lens. Easy peasy.
If I were to pick my favorite lens, it is definitely my 24 – 70 mm lens, so I'm glad the adapter allows me to use it until I'm ready to replace it with the Z mount version.
What is your favorite lens?
Beth's Budget Lenses
Beth here. I tend to be a budget (buying) food blogger. The only lenses I have ever used are the Canon 18-75mm kit lens that came with my Canon t5i and the Canon EF 50mm f/1.8. The 50mm lens is a prime lens and is compatible with both crop sensor and full-frame Canon cameras. So long as I stay with Canon, whenever I upgrade my camera, I will be able to continue using this lens.
Since I shoot with a cropped sensor Canon, I have not bought any other lens.
I shoot process shots and ingredient photos with my Android Galaxy S20 phone these days, so I rarely break out the kit lens.
As discussed in our best cameras post, I would need a 35mm lens to make much of a difference when shooting with my current Canon. It wouldn't t be much use for my photography style once I upgrade to a full-frame camera. Most bloggers, including me, have no intentions of hiring themselves out to a restaurant or of doing full tablescape shoots.
We hope you found this article about the best lens for food photography helpful and that, after reading it, you know more about the different lenses than before you started.
We'd love to know what you think. Either leave a comment below or use our contact form. Want help with something on your blog? Ask us about our coaching services. You can choose to speak to one of us or both of us for tailored help geared for your blog.
REMEMBER TO FOLLOW US ON SOCIAL MEDIA: FACEBOOK, TWITTER, INSTAGRAM and PINTEREST AND SHARE THIS POST WITH YOUR BLOGGING FRIENDS
SIGN UP FOR OUR NEWSLETTER AND NEVER MISS A NEW ARTICLE!