This post offers guidance for finding the best camera for food photography. Read on to see where two successful bloggers with strong individual points of view differ in their approach.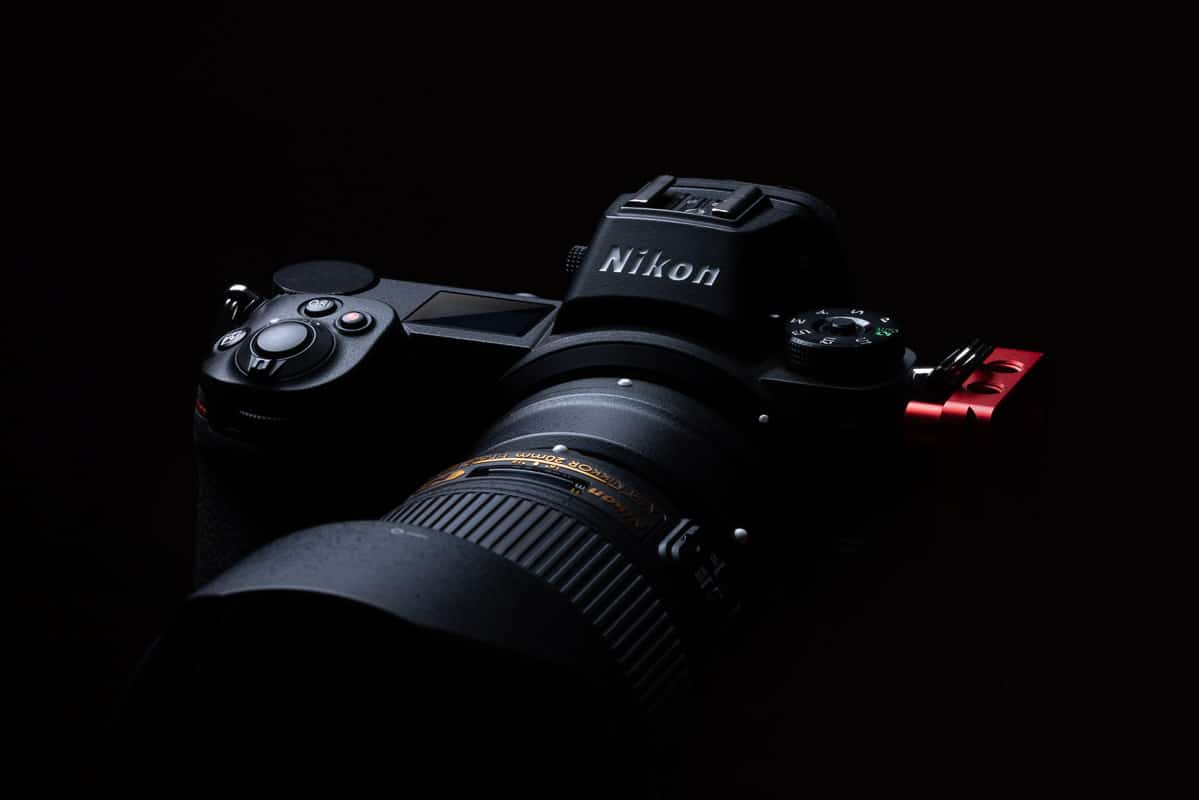 what to look for when buying a camera
The first question to answer when planning to purchase a camera is how much are you willing or able to spend? Elaine loves her gadgets and tends to go big when she buys gear, computers, phones, etc, especially for her blog. Beth would consider herself to be a budget shopper.
This post brings these two opposing perspectives to bear.
Cropped Sensor or Full Frame
Do you want a cropped sensor or full frame camera? Crop sensor cameras are less expensive than full frame cameras and when food bloggers first start out, they mostly choose a crop sensor as their "intro into blogging" camera.
Both Elaine and Beth did that.
You can take great photos with a crop sensor camera, so it's a smart option, especially if you are unsure whether you'll even like blogging.
We won't go into the technical aspects of crop vs full frame because there are lots of great articles out there. If cost is not the deciding factor, we recommend you research their technical differences and decide what's best for you.
Megapixel resolution
What type of megapixel resolution do you want? The higher the megapixels, the greater amount of detail that can be captured. This matters greatly if you want to print your photos but does it matter when you are just uploading photos to your website?
All Elaine knows is that when she switched from her first camera with 24 megapixels to one with 36 megapixels, the photos were crisper and cleaner somehow. However, that could also have been due of the new lens she bought along with the 36 megapixel camera.
Here is an article that explains megapixels.
There are probably more factors to consider when purchasing a camera, but the three mentioned above – budget, cropped sensor vs. full frame, and megapixel resolution – are the most important ones to decide on when starting out. They can also help you focus and simplify an otherwise overwhelming decision.
This post may contain affiliate links, which means I get a small commission if you click the link and buy something. You can read my disclosure here.
Food Photography and Competition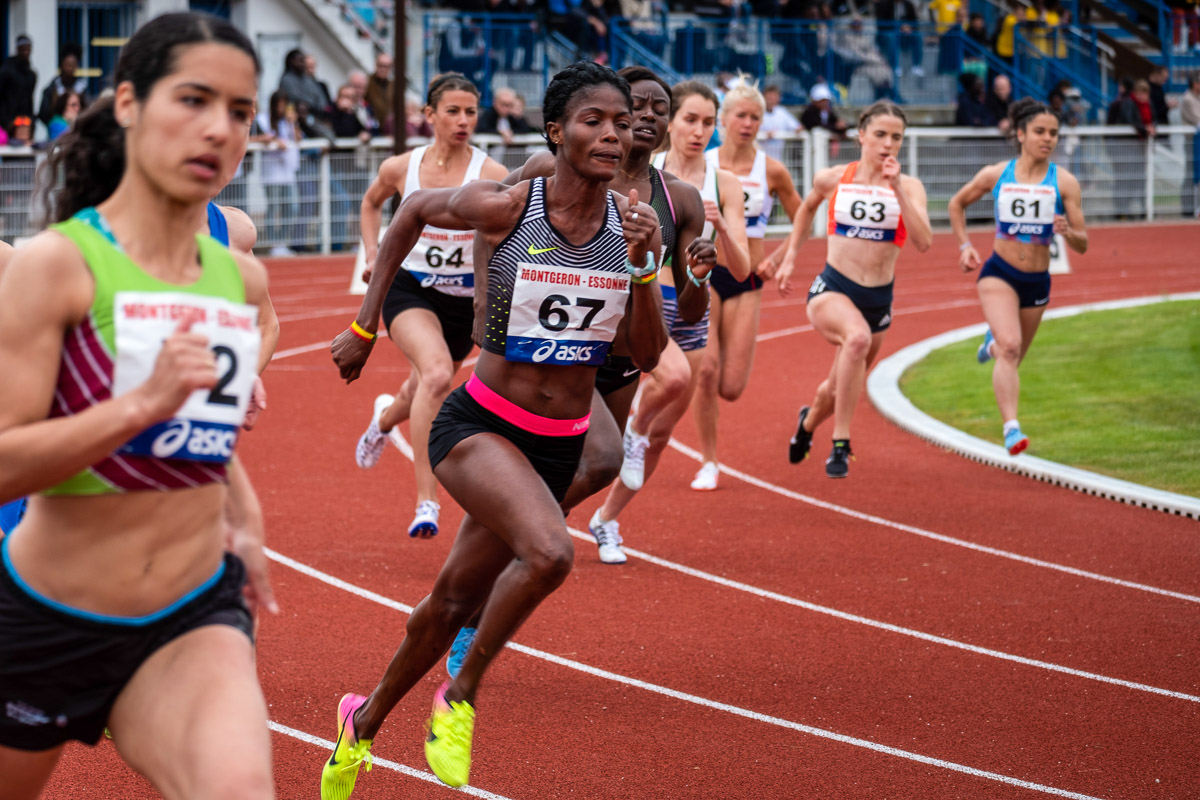 When Elaine started her blog Dishes Delish back in August of 2015, the food blogging space was already saturated. It is even more saturated now.
To stand out, you have to find something that makes you different from the rest of the pack, whether that means you have a honed down niche, awesome recipes and content, or great photography.
And, since people eat with their eyes as well as their mouths, photography is something every food blogger should work on. Beautiful photos, especially on Pinterest, will drive visitors to your website. Consider that your photos will create the first impressions of your blog's quality.
Elaine strives to learn something new about photography every chance she gets.
Best cameras for blogging
Before Elaine started, she did a lot of research because she wanted to buy a DSLR camera right off the bat. But the big question was, what kind of camera should she get?
This, of course, is the $64,000 question.
She decided to start by learning what gear successful, bona fide bloggers used.
She researched people like Lindsay Ostrom from Pinch of Yum and Brooke Lark from Brooke Lark dot com to name just two. Of all the bloggers Elaine researched, the majority owned Canon cameras.
There were a few exceptions, like Kathryne Taylor from Cookie and Kate and Liren Baker from Kitchen Confidante. They both use Nikon cameras.
Since Elaine tends to be contrary, she decided to go with Nikon. She has since found out that Nikon has better color rendering and she's very happy with her choice.
Also, on her podcast, Elaine has talked to a lot of bloggers and one of the questions she asks is what camera they own.
The majority state they own Canon cameras. She also learned that once someone picks a camera brand, they're pretty much married to it because usually that person will buy at least one lens to go with it. That is how she feels about her own camera brand. The more equipment she buys, the more invested she becomes.
One exception to that rule that she encountered, is Joanie Simon. Joanie has owned Sony, Canon, and Nikon cameras and recently purchased a newer version of the Nikon camera Elaine is currently using.
Elaine would also like to point out that some of her guests only use or have used their smartphones as their camera on their blog. There is nothing wrong with that when you first start out, but you will want to upgrade to a DSLR at some point to improve your photography skills and your photos.
When Better is actually best
Now, don't think that you have to buy the newest and best cameras out there. Go for it if you have the budget, but for Elaine, she bought the camera she did because even though she planned to continue blogging in the years to come, it still felt like something of an experiment and she didn't know how long it would last.
So, Elaine didn't want to buy something that she would just set aside if she decided blogging wasn't for her.
And as a perk, If you don't buy the latest and greatest, you will get a nice deal on the camera, especially if you buy 2 – 3 steps down. You can always upgrade after you start making money and want a better camera.
Elaine's experience with cameras
I bought my first camera before I shot my first post. The only reason I didn't use the DSLR for that post was because I wanted to start cooking and didn't want to stop to learn how to use it. When I look back at those photos, I have to laugh because I had hubby hold a bare bulb lamp over the food so I could take a photo.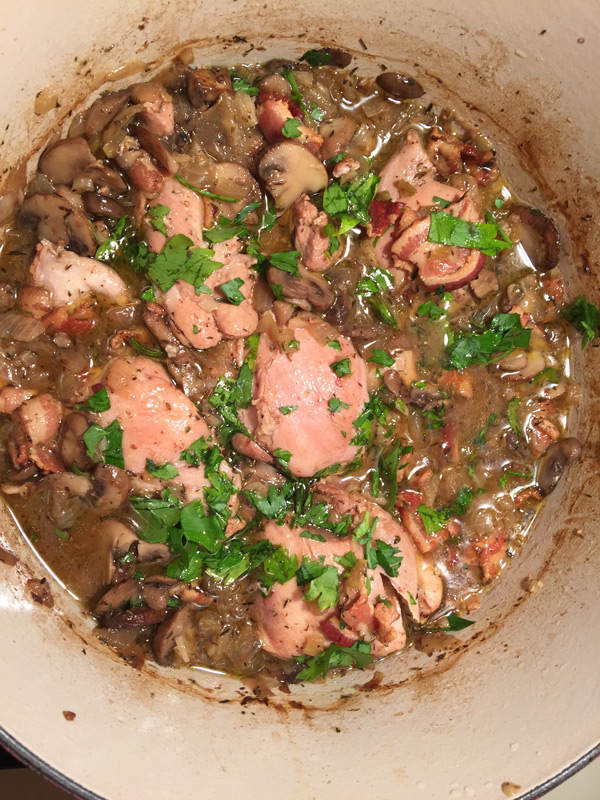 Embarrassing now, but funny.
First camera
I bought a Nikon D5300. I bought it at Best Buy because I could take advantage of their 0% financing and pay it off over 18 months.
In 2015, the D5300 would have been considered a low to mid-range camera; meaning, it wasn't the best, but it wasn't the worst in the line of Nikon cameras.
The camera came with a kit lens but after taking a few shots with it, I realized it wasn't going to do. I quickly drove to the store and picked up a 50mm prime lens, otherwise known as a Nifty 50.
I used that camera for three years and I still own it as a backup camera but I may sell it in the near future.
Second camera
I'm lucky to have a great photo/video store near where I live. So, I bought a used Nikon D810 along with a used 24 – 70mm lens. I also received 0% financing for that purchase. This is a beast of a camera, has awesome features, and I love it.
At the time I bought this camera it was at least three steps behind the latest and greatest model.
The only reason I upgraded from this awesome camera is because it is heavy to hold up through an entire shoot. I wanted to get a mirrorless camera, which is noticeably lighter. I already knew about the mirrorless because when I was at the store buying the D810, I tried one and really liked it. What I didn't like at that time was the price.
So, I bought the D810 knowing I'd eventually upgrade. I knew also that the D810 would be a great second camera for video.
I used this camera for 2 1/2 years.
Third Camera
Late last year, I was ready for my new camera. At the beginning of March of 2021, I bought a Nikon Z 7 mirrorless camera. There was a newer model, the Z 7II, and now I hear the Z 9 is coming out shortly.
Again, I'm one step behind and soon to be two steps behind. I'm okay with that.
This camera is a dream. It has even more features than my D810 and I love using it. I can't wait to learn more about it.
differences between Nikon Models D5300, D810, and Z 7
Nikon D5300 has 24.2 megapixel, has a cropped frame image sensor and will shoot full HD 1080p videos
Nikon D810 has 36.3 megapixel, FX format, full framed image sensor and will shoot full HD 1080p videos.
Nikon Z 7 has 45.7 megapixels, FX format, full frame image sensor and shoots 4K UHD 3840 x 2160 video.
Look for our recommendations and experience with lenses. LINK
Beth's Experience with Cameras
I'm a Canon lover, mostly because it is the first digital camera I ever used. When I started in real estate I bought a Canon Powershot. It was great for real estate, but I quickly learned it was not great for food photography. Today's cell phone cameras are probably better suited to food than this one.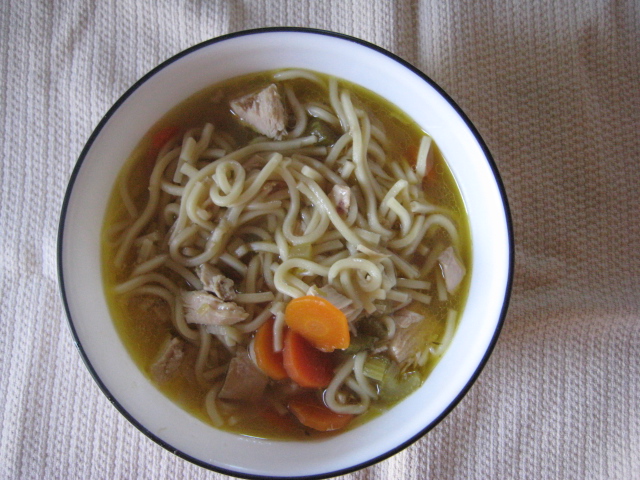 My First (and Only) "Real" Camera
I upgraded within my first week as a food blogger nearly five years ago. My only camera for food blogging thus far has been the Canon EOS Rebel T5i. It was purchased as a bundle that included a Canon EF-S 18-55mm and 75-300mm Lenses.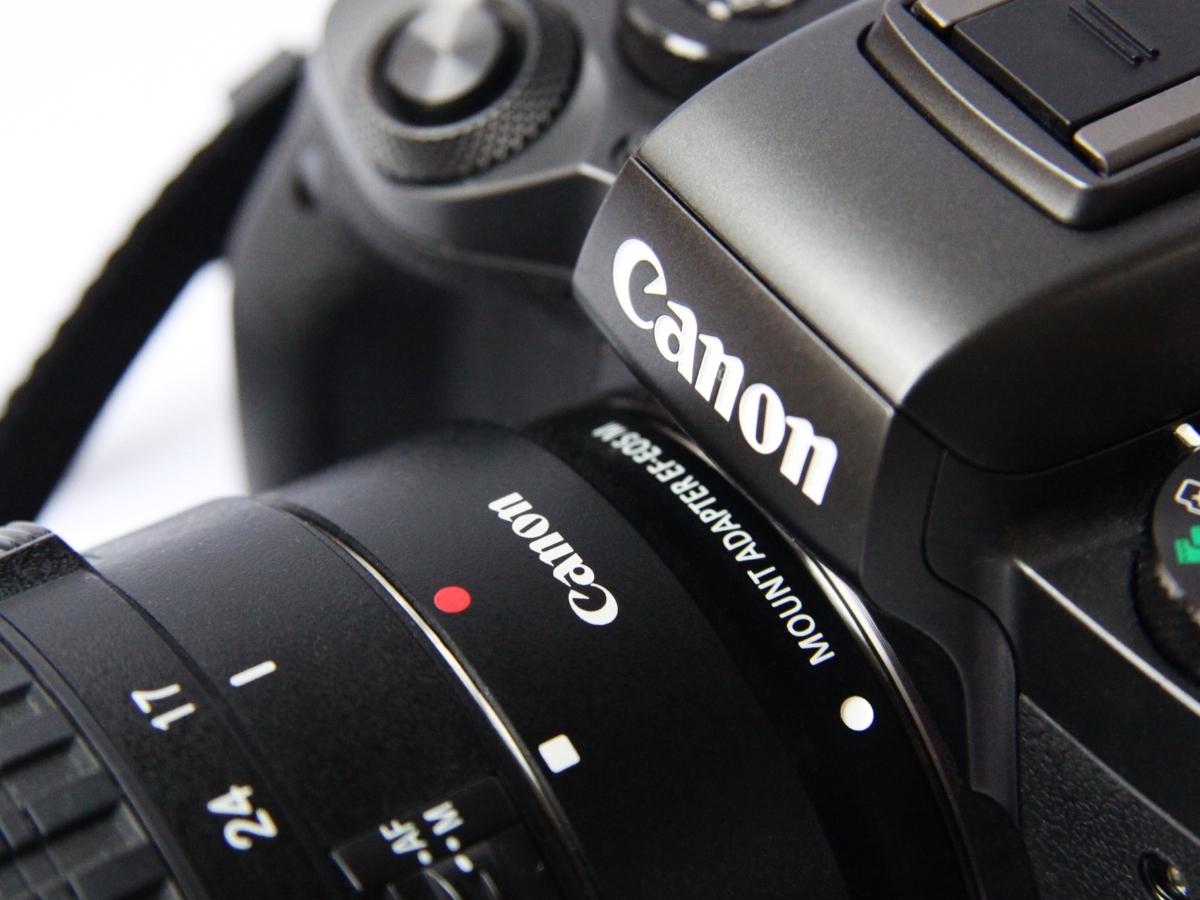 I shot solely with that 18-55mm lens for 6 months. I don't regret learning my camera with that lens, but I knew that my photos would be improved with a better one. So, I added the Canon EF 50mm f/1.8 STM Lens.
For the longest time I used the 18-55mm lens for ingredient and process shots and the 50mm for hero images.
Now that I use my Samsung Galaxy S20 for ingredient and process shots, the 50mm stays mounted to the body all the time.
When I bought the T5i, I wasn't working as a food blogger full-time yet. The blog was not making any money and I was still working as a registered nurse. So, while I can assure you it didn't feel like a low-end purchase at the time, I would now consider the T5i a lower-end or entry-level camera.
The T5i is a cropped frame camera with a crop factor of 1.61. What that really means is when I am shooting with my 50mm it is more like using an 80mm lens. I would need to buy a 35mm lens to make more photos more true to a 50mm photo.
I haven't invested in any new lenses because the price of the 50mm was low enough that I don't feel married to Canon. The financial stakes still aren't high if I want to explore other brands.
You CAN Build a Food Blog with an Entry-Level Camera
I have been on the fence for some time about a new camera. I have had my eye on a Canon EOS 5D Mark IV body for a couple of years but have yet to make the commitment. There is a chance that a full-frame would improve my photos and I plan to buy in the next 12 months or so. But I figure I made it to AdThrive with my trusty T5i, so there isn't a national emergency to upgrade.
The T5i is no longer sold. The Canon EOS Rebel T7 is basically the same 1.6 crop factor camera with an improvement in megapixels. The T5i has 17.9 megapixels and the T7 has 24.1. As of the writing of this post, the price point on the T7 bundle is identical to the price I paid for the T5i bundle in 2016.
When I add another camera, I'll come back here and update this post. Until then, you can be sure that I am still trying to talk myself into why I NEED another camera. In my house, want and need are two different beasts!
Top 8 camera brands in 2021
Besides Nikon and Canon, mentioned above, there are several other camera brands bloggers use for their food photography.
Canon
Nikon
Sony
Fujifilm
Panasonic
Olympus
Leica
Pentax
choosing for Yourself
As you can tell from the list above, this post does not aim to be an exhaustive look at all your camera options. Our intention is to give you just enough guidance and some key parameters to begin investing in the equipment you'll need to support your food blogging journey, a journey that has to include photography if you're serious about building a business.
Those key questions we outlined in the beginning will guide your decision no matter which brand you feel drawn to.
What is my budget?
Do I want cropped sensor or full frame?
How many megapixels do I want/need?
Answer these as you begin to research your options and you can trust that you're making a sound decision, whatever camera you ultimately choose. Good luck and let us know what you buy!
We'd love to know what you think. Either leave a comment below or use our contact form. Want help with something on your blog? Ask us about our coaching services. You can choose to speak to one of us or both of us for tailored help geared for your blog.
REMEMBER TO FOLLOW US ON SOCIAL MEDIA: FACEBOOK, TWITTER, INSTAGRAM and PINTEREST AND SHARE THIS POST WITH YOUR BLOGGING FRIENDS
SIGN UP FOR OUR NEWSLETTER AND NEVER MISS A NEW ARTICLE!